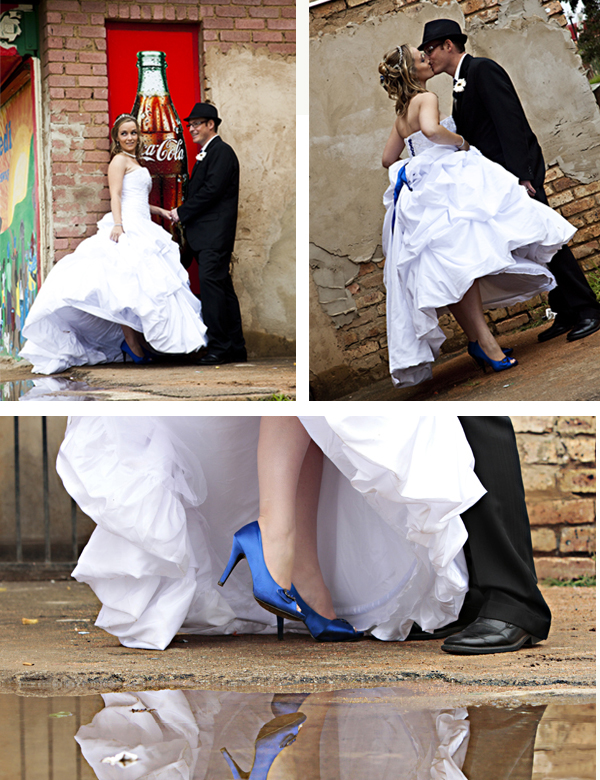 This fun and vibrant wedding was shot by husband and wife team Melanie Janse and Jaco Janse. Their studio is in Muldersdrift, the wedding capital of Gauteng. They are able to offer studio as well as location shoots to all clients without the hassle of having to travel between locations. Visit their respective sites.  Melanie Janse and Jaco Janse for more pictures of this fab wedding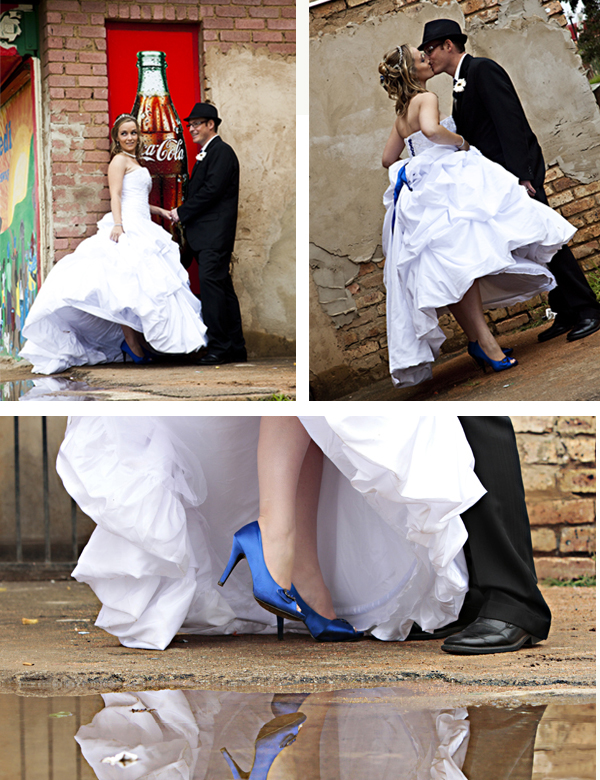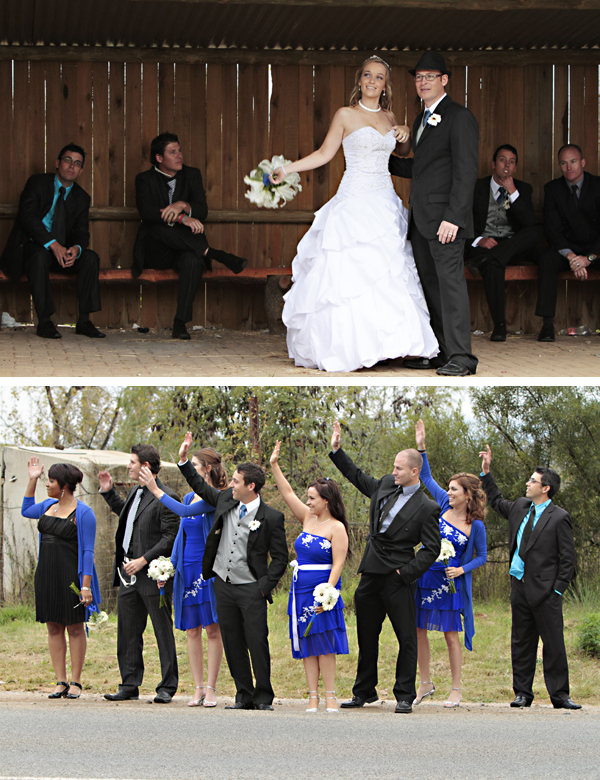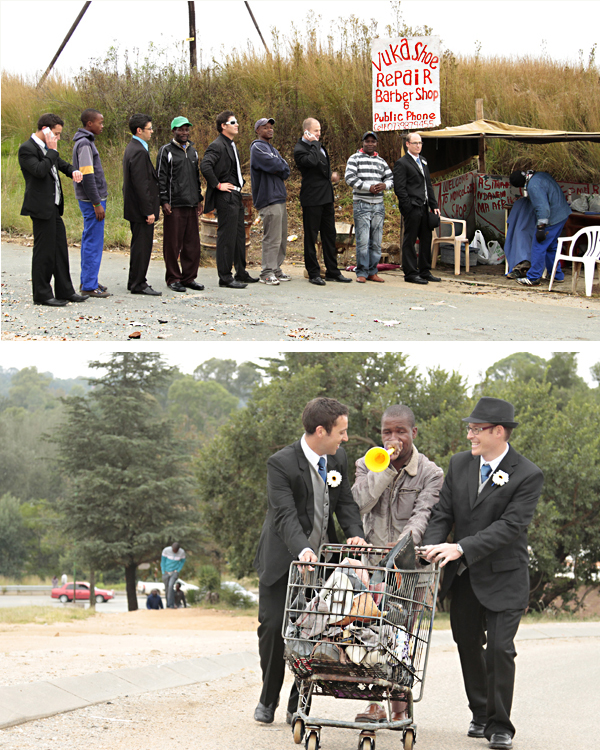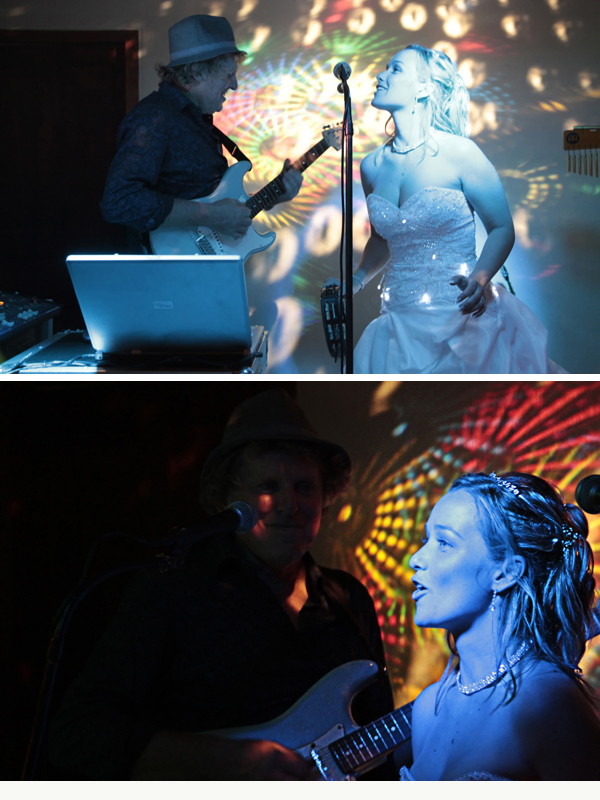 Natalie and Glyn Ogden chose "The Bridge" wedding venue in Muldersdrift for their very special day.  Living in Durban made the hunting for venues very difficult, however it gave them access to driftwood on the beaches of KZN which Glyn and Natalie used to make their own table centerpieces for their wedding reception.
The couple were very clear as to what they wanted.  Something different, fun and very memorable! This was not difficult at all to achieve as both the bride and groom were keen to try everything and also came up with really good ideas regarding potential locations for their wedding photos. We had as much fun shooting these pics as they had posing for them. The "shebeen" (informal eatery & bar frequented by the local residents and workers from the area) turned out to be a great backdrop, yet another great idea. Natalie's decision to include royal blue in her dress design, her shoes, the groom's tie and the decorations…. brilliant.
In the bride's own word's; "…whoop whoop, these photos are great. You guys were so much fun to work with and so easy. You made magic happen in the middle of nowhere."
Pin It