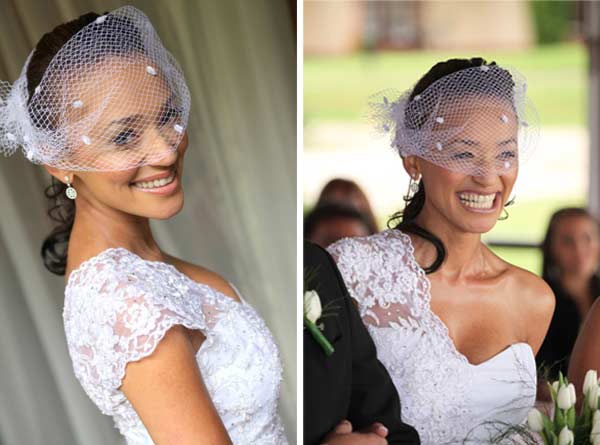 Ilze and Grant were married at the Irene Country Lodge in Centurion on the 16th of April 2011. Nicholas Huisman was the photographer on hand to shoot these memorable images.
From Ilze:
Our love story:
We met each other in 2009 through a mutual friend (also one of the groomsmen) at a party and immediately hit it off. Grant, however, was working abroad as a chef and as fate would have it, was only home for a visit at the time. We decided to stay in contact via email and telephonically but tried to keep things as casual as possible since he was away most of the time and neither of us wanted to read too much into our connection. Eventually we starting writing each other old school love letters (would you believe it!) through the mail and when Grant finally let me know he would be back home permanently we were ecstatic. He let me know immediately on his return what his intentions were, so we swiftly starting planning and within months, had set a date!

The day:
It rained cats and dogs all morning and just half an hour before our service the skies cleared. My girlfriends kept the jokes rolling in throughout our prepping, so we literally laughed all the way to the alter. Having our family and friends there all the way from the Cape and abroad was a God-send We literally partied from their arrival till their departure.

The day is over in the blink of an eye but the true pleasure lies in bonding with your hubby during the planning and just enjoying the execution! Rare but TRUE: Grant and I were lucky in that we had the exact same – casual, yet sophisticated, quirky and fun image of the decor elements and how our day would play out – which made the entire experience a breeze. We both have a strong faith in God and stay prayerful that our union will continue to be a blessing to those around us.

Many of the details are DIY and all the printing and such (which I couldn't manage) I had a friend do for us. It took months of dedication, patience and sore lil fingers and hands but it was totally and completely worth the effort in the end. Thankfully too – it helped having hubby around to rub the sore away and cheer me on.
Pin It