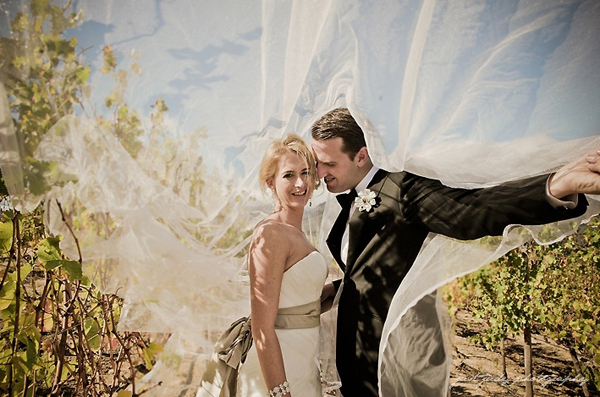 Retha and Ruan celebrated their wedding at the family farm belonging to Retha's parents. No detail was overlooked at this gorgeous affair. Just Judy Photography was on hand to capture the special moments.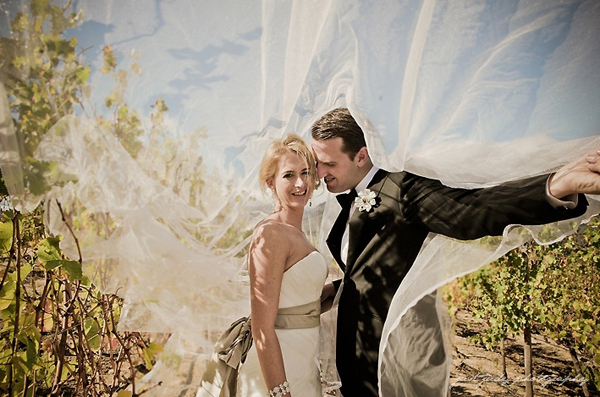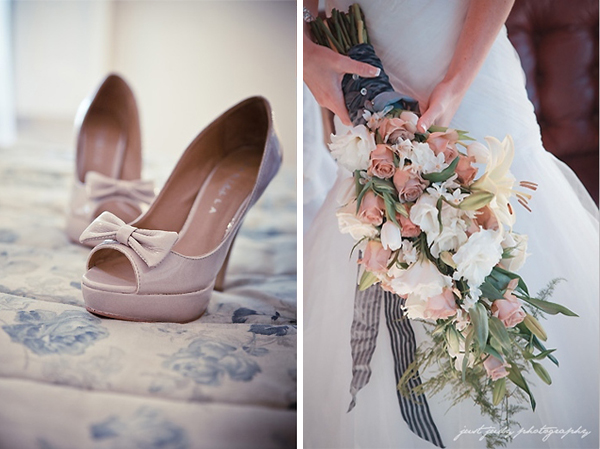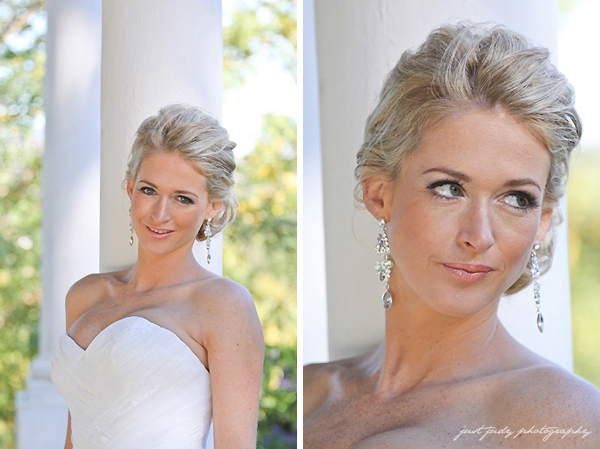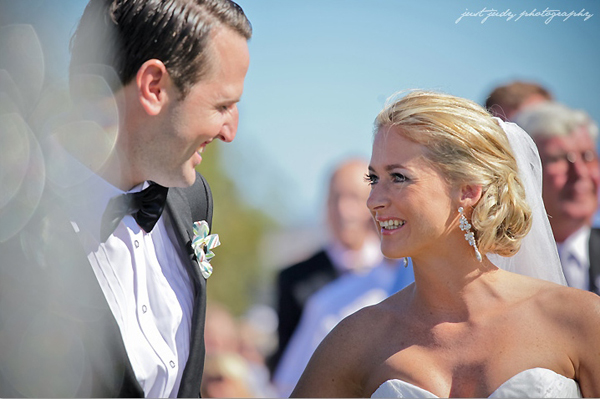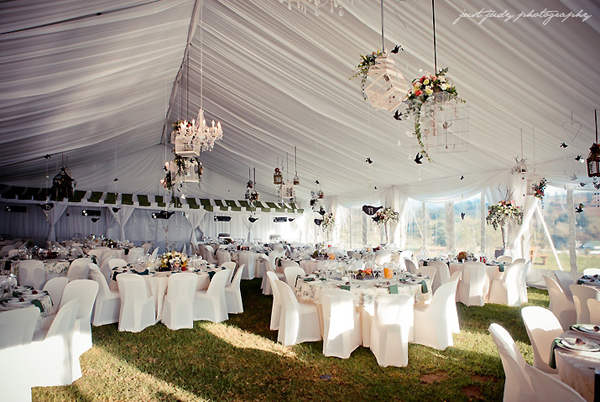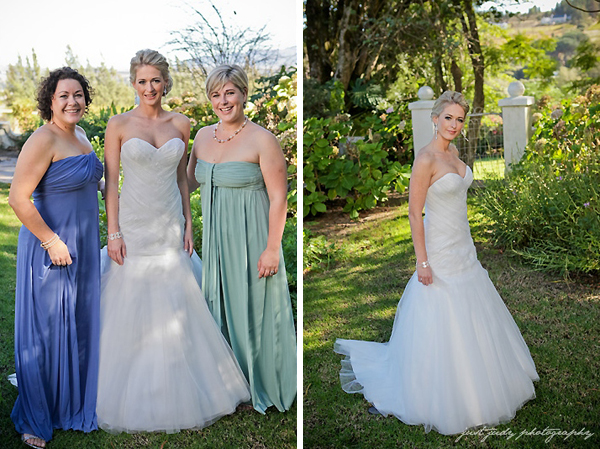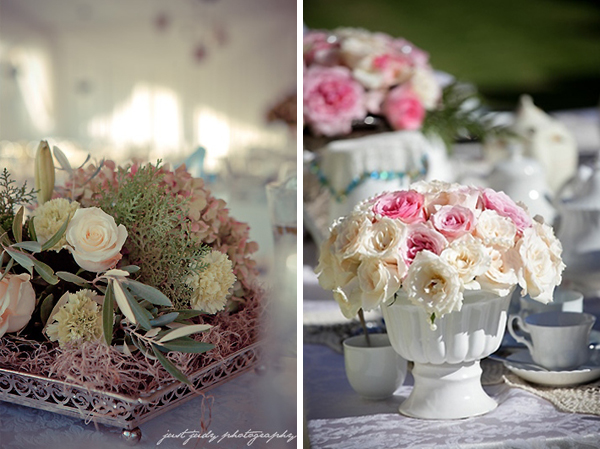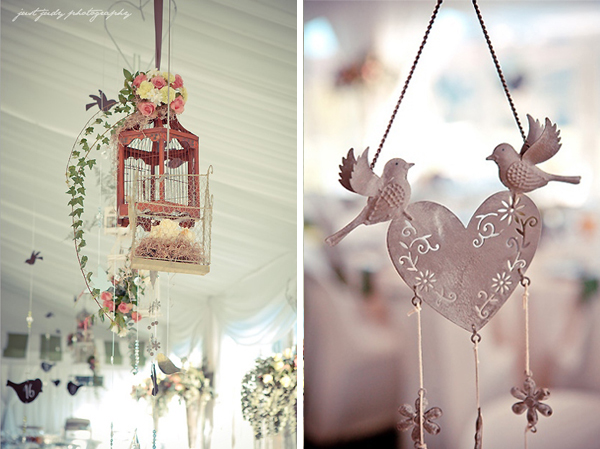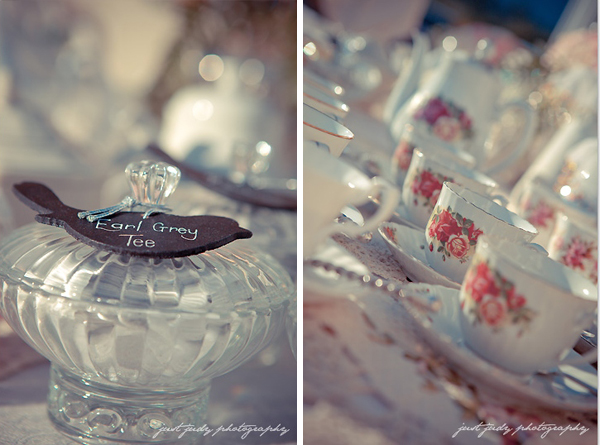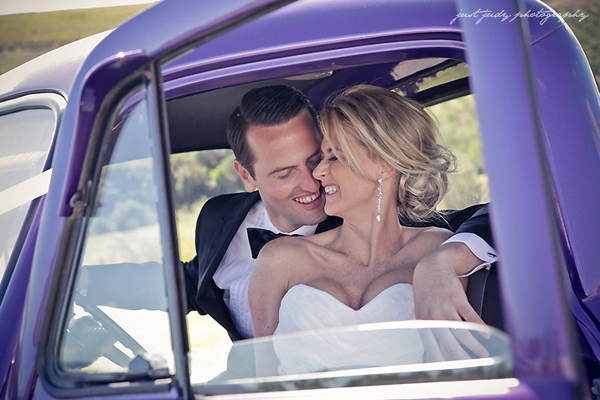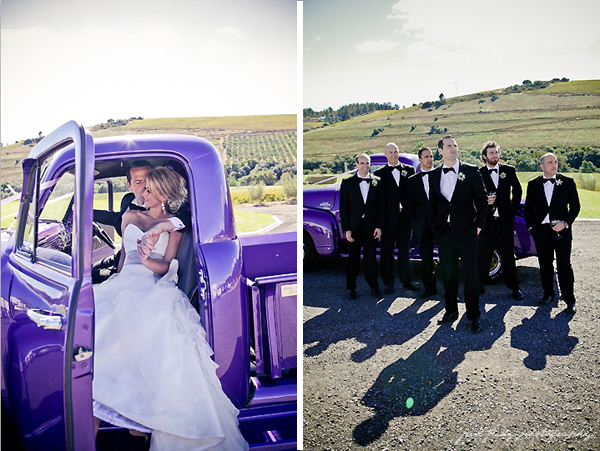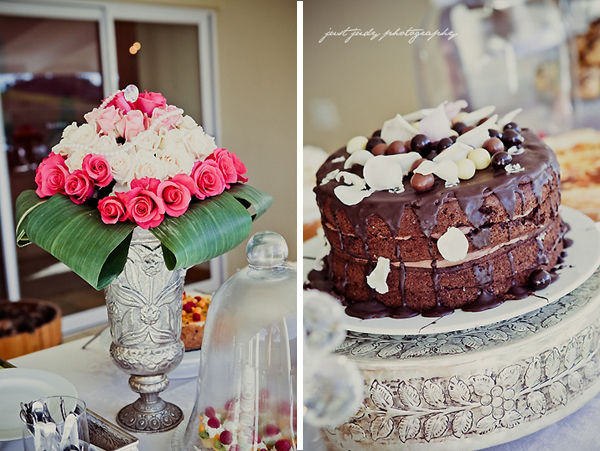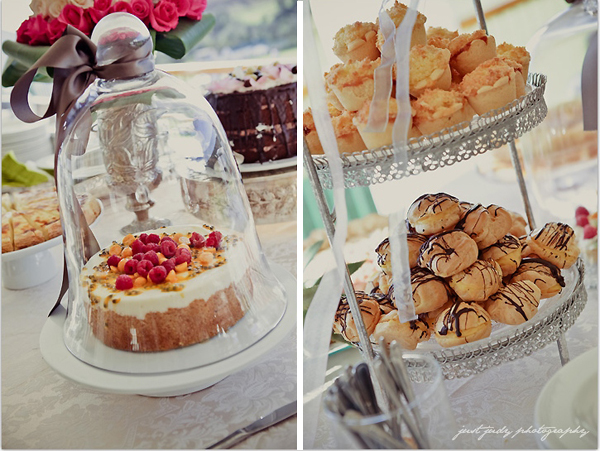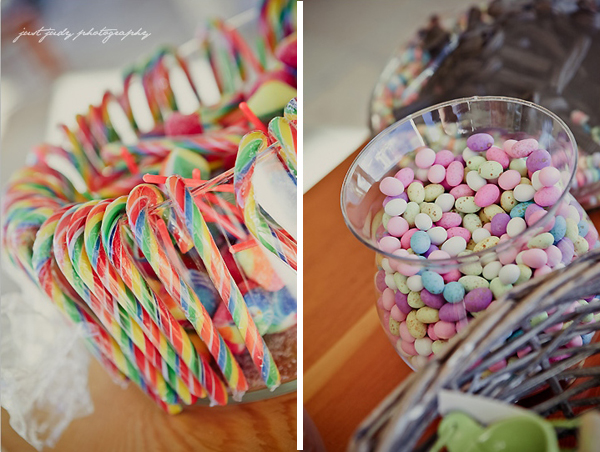 From the bride:
Juan and I met while studying in Stellenbosch. A mutual friend briefly introduced us to each other. After some time we went our separate ways. Juan moved to the Southern Cape to work and I stayed on in Cape Town. When Juan realized I was the one he wanted to spend the rest of his life with we started our long distance relationship resulting in an 800km roundtrip to see me every weekend.
Eventually Juan moved back to Cape Town and life carried on for another year. On my birthday last year he took me to Franschhoek and after a special breakfast he popped the question. Immediately we took off to my family's farm to celebrate and in the excitement my birthday took second place
We were married on the Family Farm just outside Wellington on the 7th of May 2011.
The celebration kicked off with an amuse-bouche of teacakes and macarons. A coffee booth was set up with lattes and espresso's to warm up the chilly morning.
The ceremony took place outdoors with the incredible view of the majestic mountains of the Daljosaphat Valley ahead. On arrival each guest received a gift bag, which included the programme of events, bottles of Karoo water and sweet nibbles.
After being showered with rice and confetti we joined the bridal party for a photo session in a shocking purple 1970's Apache.
Starters of oysters, bacon wrapped cherries; rooster brood, sushi and more were served while master pianist Helmut Meijer entertained guests. During this time a game of golf was going on with cases of wine up for grabs for the winners.
For the reception a marquee was decorated as a magical secret garden
Birdcages and chandeliers hung from the roof with the most stunning flower arrangements including cutouts of birds of all shapes and sizes. Green and gray floral tables cloths completed the garden feeling.
The main course was setup in a delicatessen style, complete with a deli marquee and hanging blackboards. There was a huge variety of food, something for everyone
After the main course a dessert table was setup with decadent cakes, truffles, cheese cakes, traditional "melk tert" and a variety of sweet treats. We also decided on having a candy buffet so that our guests can have a treat on the way home
The coffee booth was set up again with cheese platters with fresh fruits, figs and stunning home made preserves, jams and farm style breads.
This day was a dream come true and an unforgettable celebration of love for both Juan and myself.
Service Providers;
Photographer: Just Judy www.justjudy.co.za
Flowers: Rustic Affairs Stellenbosch – Matilda
Make up – Helga Bridal www.helgabridal.com
DJ – Baha Entertainment
Wedding Dress Long – Elizabeth Stokenstrohm www.elizabethweddinggowns.co.za
Wedding Dress Short – Nevelene
Décor – Tonetts
Wedding Coordinator – Elsabe Du Plessis
Venue: Imbuko Wines – Uitkyk Family Farm – Wellington www.imbuko.co.za
Catering: Heartworx – Linda Bruyns
Click to Follow Primadonnabride on Facebook
Pin It