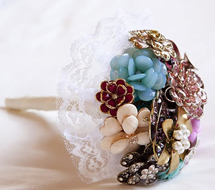 Many brides have their reasons to use an alternative to fresh flowers. Below are a few ideas to get you going. Most of these ideas can be done way ahead of the day saving you lots of stress. So get DIYing and if you are doing anything different be sure to let us know.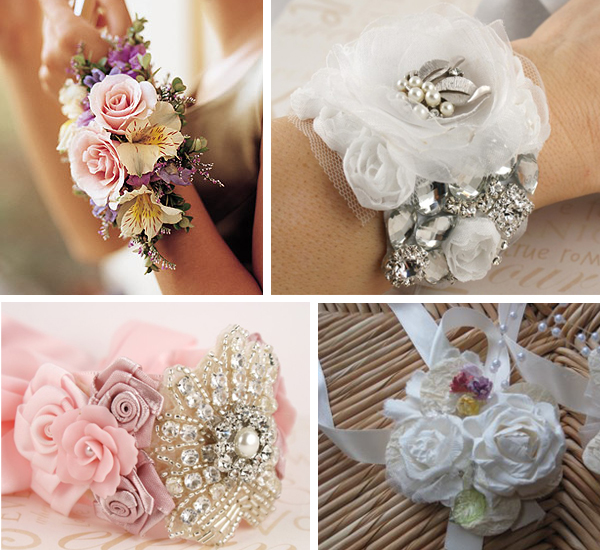 Wrist corsages are similar to a bracelet which is decorated with flowers. It could be fresh or fabric flowers. With the wide choice of flowers, beads and accessories available this is great as a DIY project and if you choose fabric flowers, wrist corsages can be made well in advance and set aside for the big day. Source from left to right 1, 2, 3, 4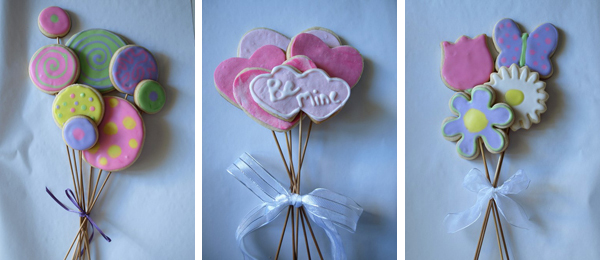 Little girls in the wedding party are sure to love these edible cookie bouquets from More than just cakes. Not only do they look pretty they are different to the normal bouquets and could also be part of the flowergirls gifts.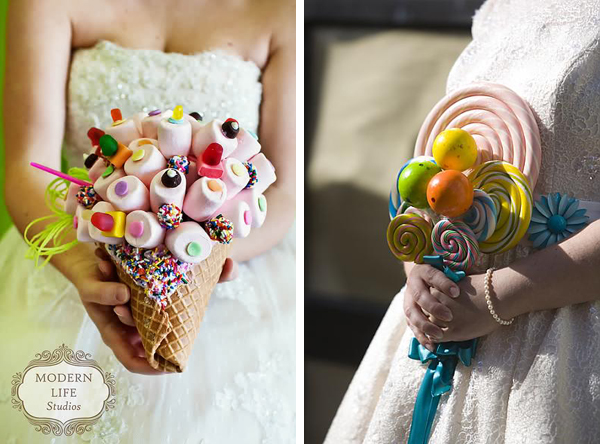 These bouquet confections are so creative it would be difficult resisting the temptation to have a nibble along the way. So unique and different. Source: Left, Right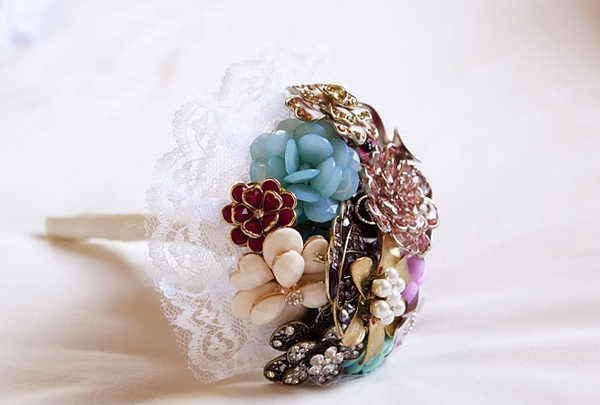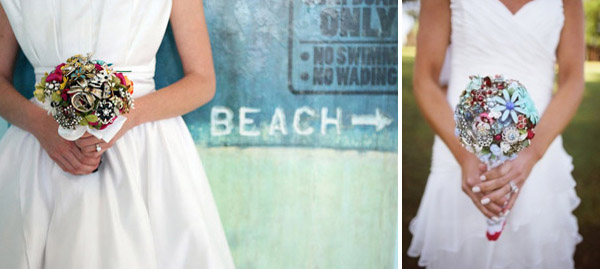 Then we have the brooch bouquet. These bouquets are made of vintage, sparkly brooches, the kind the older generation used to wear. If you were able to collect a variety of different brooches you would be sure to have a one of a kind bouquet. This is another wedding keepsake that goes on forever. Source: Top, Left, right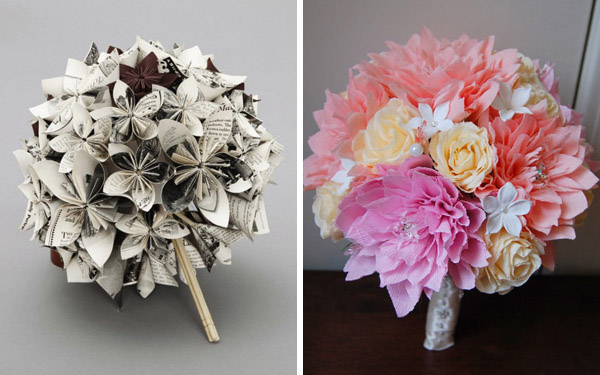 Paper flowers are always in season. You can pick your colours to get exactly the shade you need. They won't fade or die and you have paper flowers to decorate gifts long after the wedding day. Source: Left and Right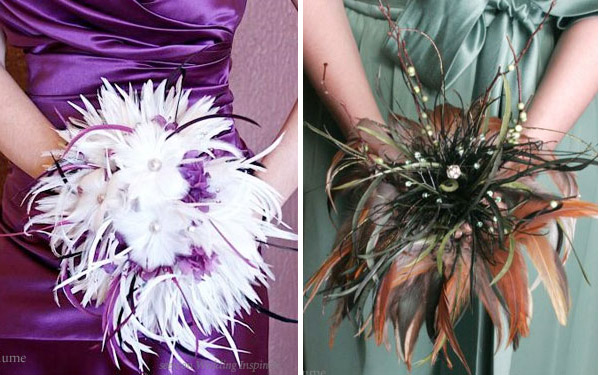 Feather bouquets are stylish and glamorous right now. More brides are wearing feathers in their hair so why not carry through with a feather bouquet? Source: Left, Right.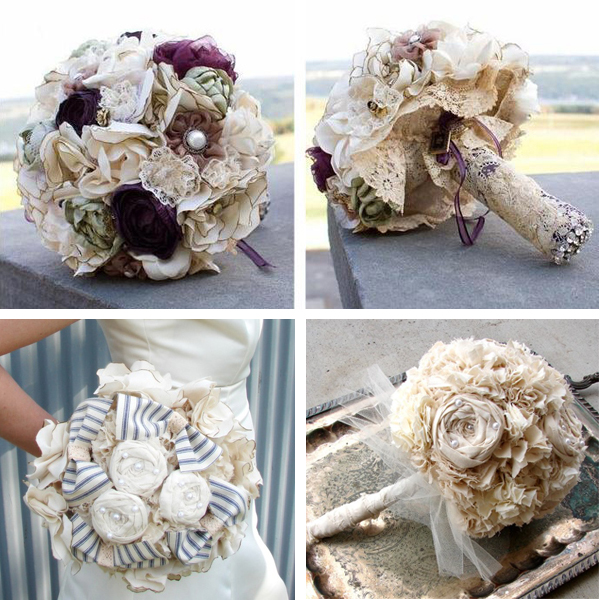 One of my favourite non fresh flower bouquet is the fabric bouquet. Note how pretty and vintagey the top one is. Source: Top, bottom left, bottom right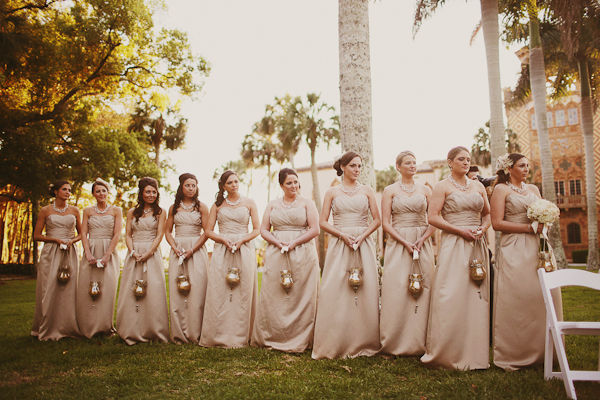 These bridesmaids are carrying lanterns. Ever so pretty! These could also be their bridesmaids gift from you to always remember your wedding day. Source: Style me pretty
Pin It