Wedding ideas: Cocktail hour activities
It's no fun being at a wedding and the only thing to do is sip on juices while desperately trying to corner a waiter to grab a canape. It's a hot day; you  don't know anyone and you end up standing on your own or with your partner if you have been lucky enough to get an invitation for two. The bride and groom have gone off for their couple shoot and it seems as if a lifetime has passed until they return. Well things have changed and brides are now thinking of different ways to keep their guests entertained during this time. It's a long day, so think about setting up some entertainment that doesn't have to be a bank breaker.
A cigar bar is something most men would like. They don't even have to participate but they will enjoy the camaraderie and the fun of all the guys getting together. Set up a little corner and supply a few boxes of cigars and a bowl of matches. You could even decorate the matchboxes with a vintage theme. Hang a blackboard sign to demarcate the area. Once the bridal party have returned the cigar bar can be taken down.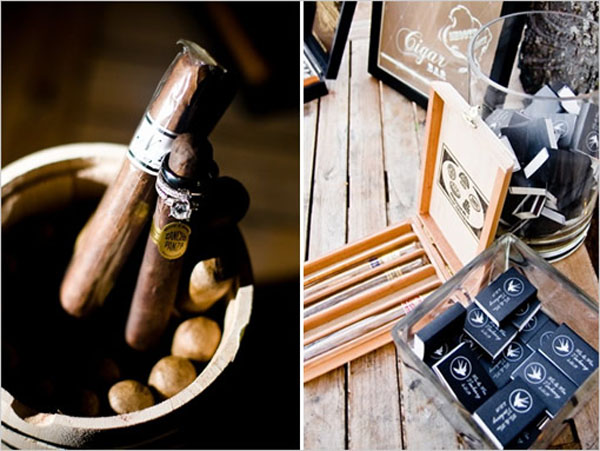 A pinata or two is an absolute blast. There's nothing quite like giving a pinata a good whack if only to see what kind of surprises are going to fall out of them. Don't forget the person doing the whacking has to be blindfolded otherwise where's the fun? You can make your own pinata or if you don't have the patience you can have them ready made especially for weddings. You might even want to set up two or three of them.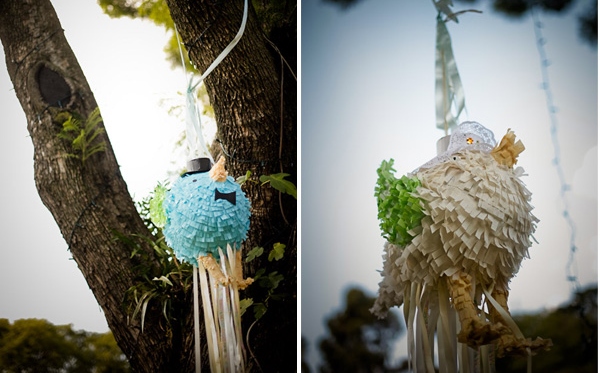 Hire an ice cream cart if your wedding is in the summertime. Decorate with bunting and ribbon and have it parked in a strategic position where everyone can help themselves. With a selection of ice creams and wafers in assorted flavours you can't go wrong. An ice cream cart will be a hit for the young and the old. Imagine the photo possibilities.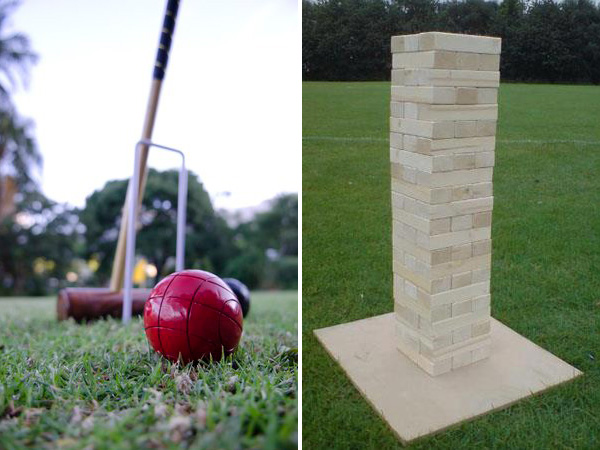 Lawn games such as croquet and boule have became a huge trend in wedding entertainment. These are fun, laid back games to play even if you 're all dressed in your wedding finery. It's a game for the young and old and even enjoyable as a spectator. If you are looking to hire lawn games for your wedding including croquet, jenga and boule check out Quirky Parties
Pin It