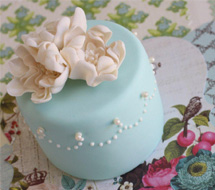 Weddings are magical – and they should be, because they celebrate all of the most important things in life – love, family and friendship.
As a bride your wedding day is the most special day of your life and LOVE at FIRST SIGHT believes that the wedding cake needs to be just as extraordinary.
Jeandre' van der Bergh, the heart and soul of Love at First Sight, believes that her background in interior design gives her an edge into the creative design process that goes into every one of her unique creations.
She is passionate about refined detail, quality and creativity
Every convection is customised to the client's occasion and the style of the event
She incorporates elements of the event into the wedding cake – design elements in the stationery, lace detail on the wedding dress, theme, colours, wedding flowers etc.
LOVE at FIRST SIGHT offers each of their brides a presentation package that includes an A5 mood board and at least 3 sketches of wedding cake options that she can choose from.
Cake flavours are customised to the unique tastes of both the bride and groom – and suggestions are made that complement their personalities and theme
Delivery and set up for the event is personally overseen by Jeandre'
If you would like LOVE at FIRST SIGHT to be a part of your magical event, visit
their website: www.loveatfirstsight.co.za  or become a fan of their Facebook Page
Alternatively, contact Jeandre' directly on: 076 172 0367 for further enquiries or to set up an appointment for a consultation.
Pin It