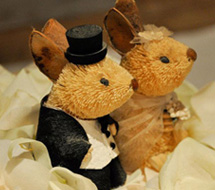 Amy and Riaan were married on 5th November (Guy Fawkes). They chose to have an intimate , informal cocktail style wedding celebration with family and close friends at the beautiful Tuscan inspired Ottimo Cibo in Bishops Court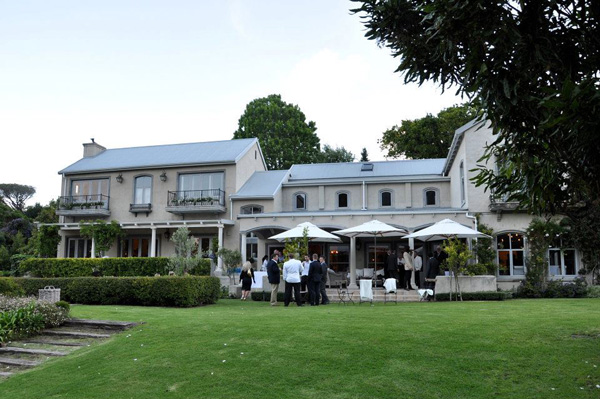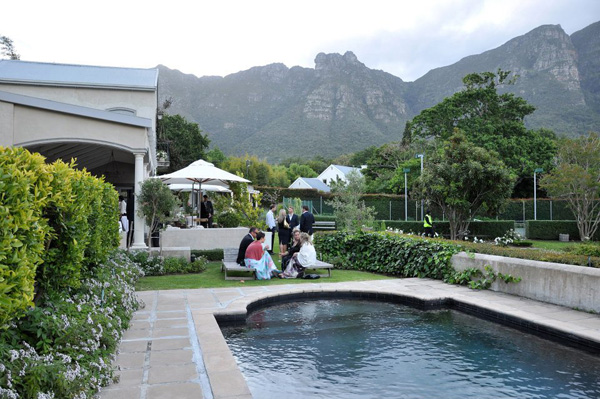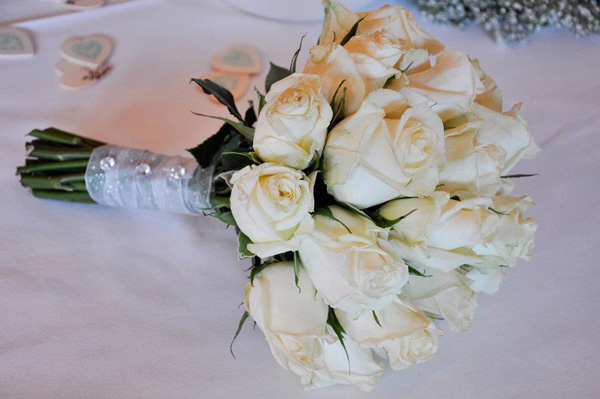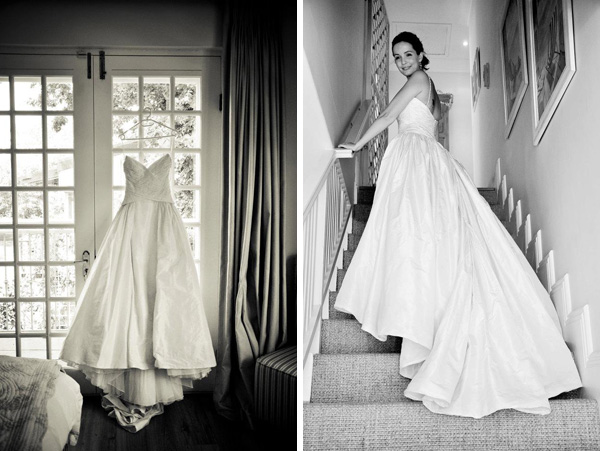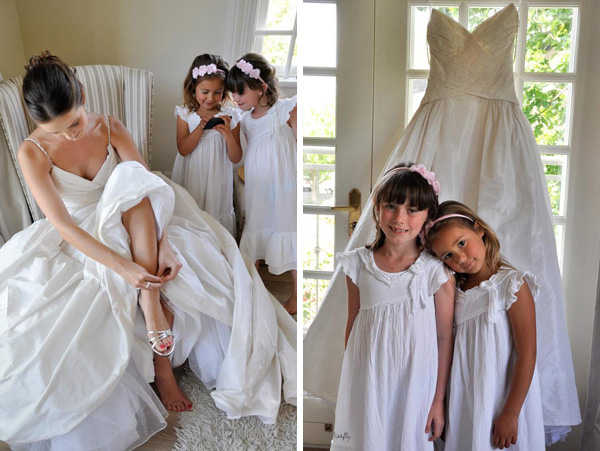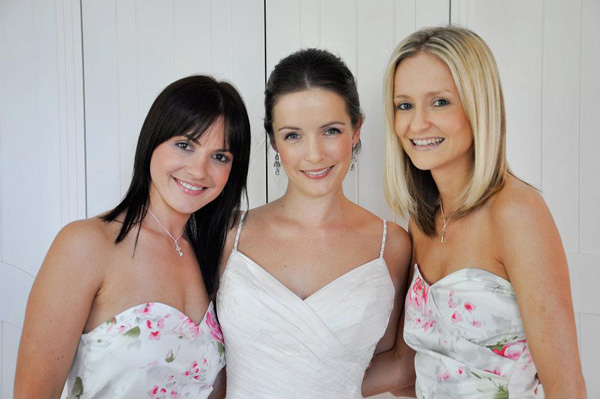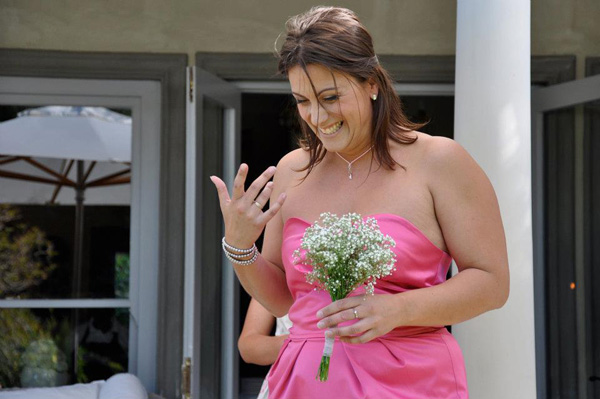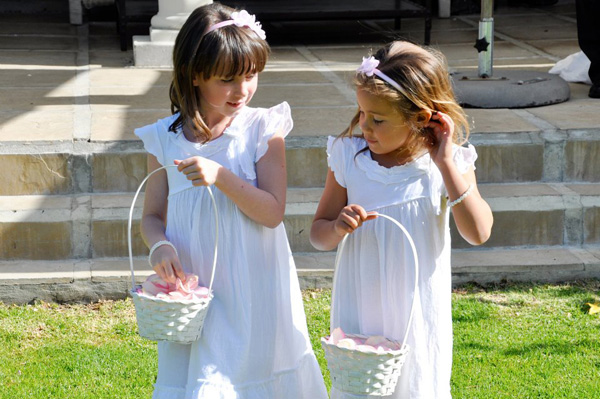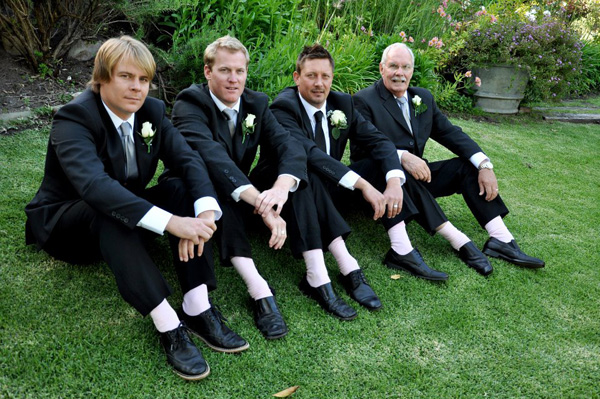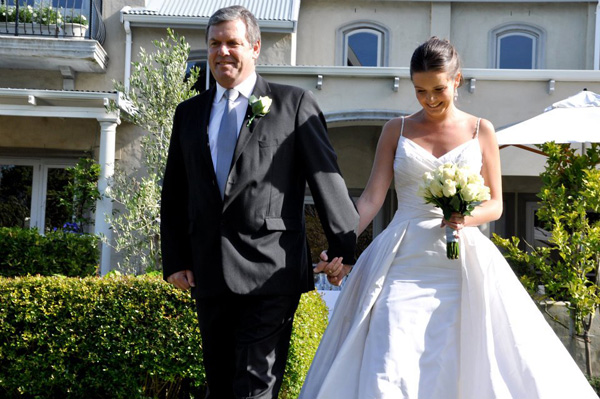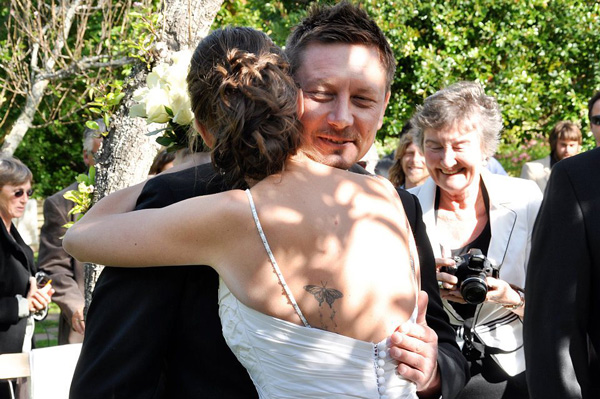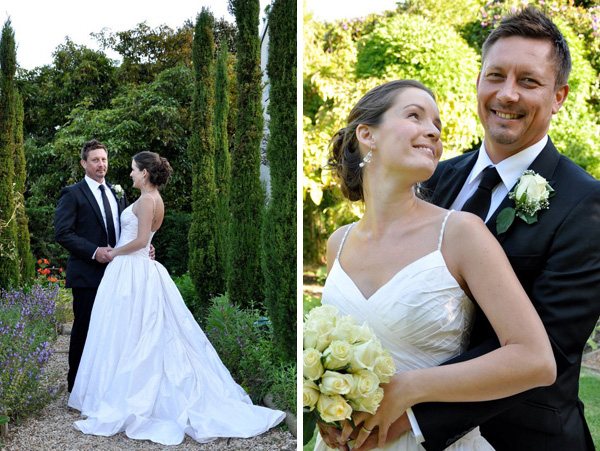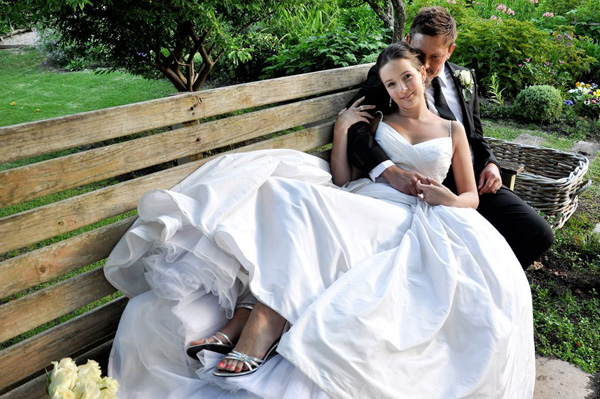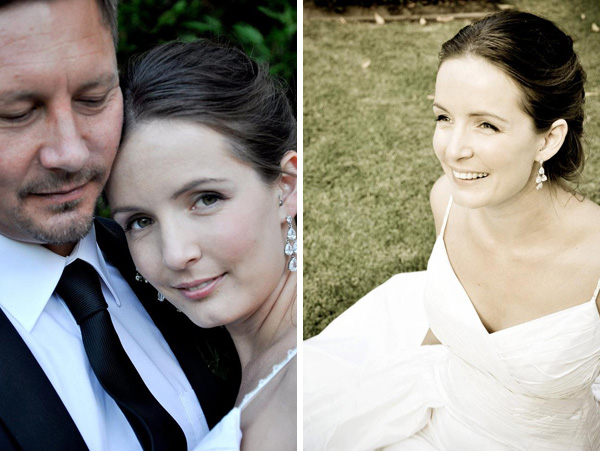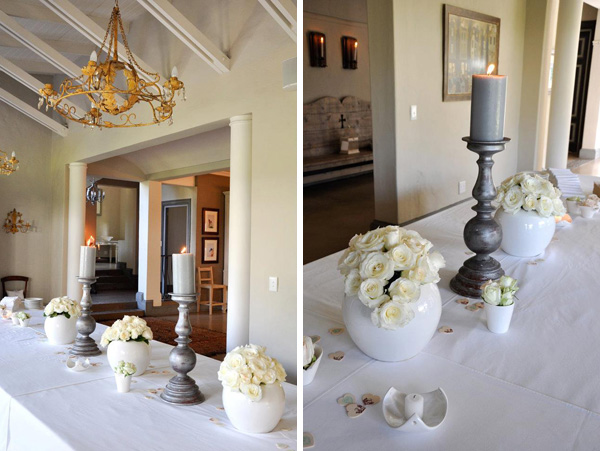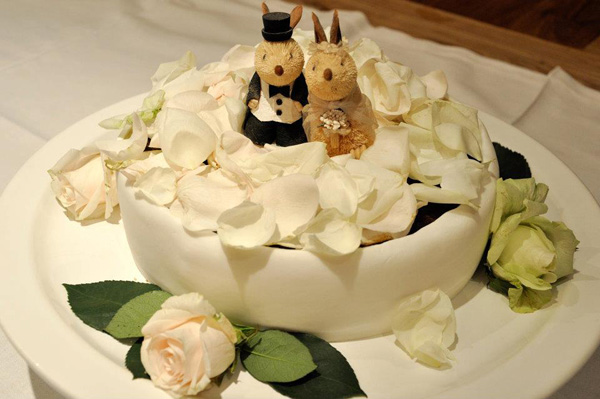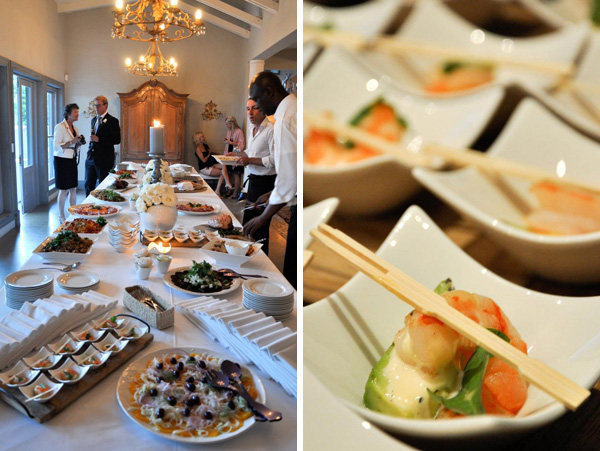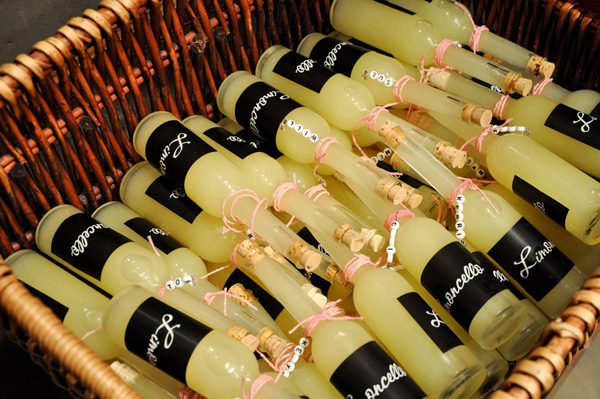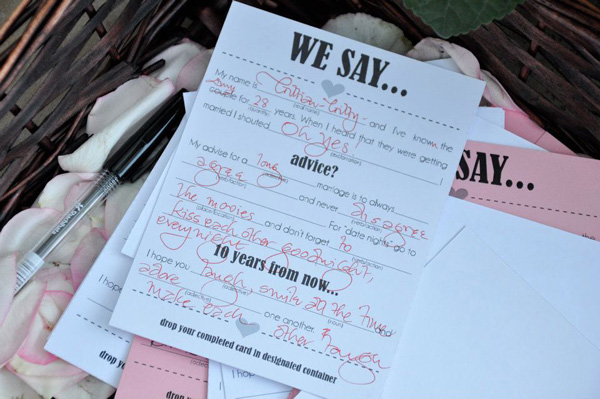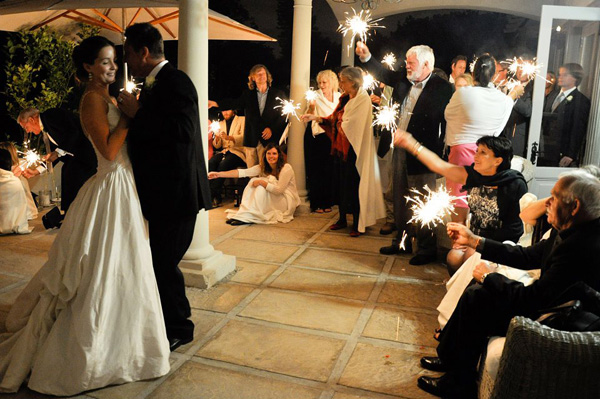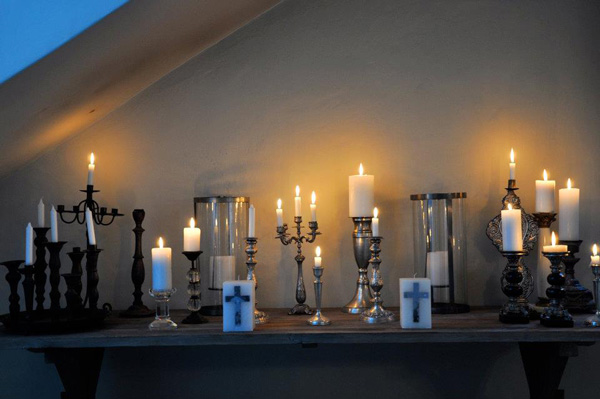 Our wedding day:
We were married on Guy Fawkes, 5th November 2011 – the same date as both our maternal grandparents.
The venue we chose is Ottimo Cibo in Bishops Court, which is the perfect place for a small and intimate wedding. This venue is close to our hearts as the owners Nikki booth, who is a chef and her husband William booth, who married us, are friends of our family
The ceremony was held at the bottom of their beautiful garden with 55 family and friends sitting on white fleece blankets. Origami birds hung from the trees and guests blew bubbles as we walked back through the aisle!
Our guests literally sat wherever they wanted to – as the wedding was completely informal. We loved being able to mingle with everyone.
Nikki prepared all the beautifully presented cocktail style mini meals as well as gorgeous " Mol (e) cake". Each guest received a bottle of homemade lemon cello as a thank you gift – also made by Nikki – to which I added name-tags.
The Groom and male members of the wedding party wore baby pink socks to compliment the overall pink theme of the wedding
In the spirit of Guy Fawkes, we danced our first dance with magical sparklers lighting our way
It was a wonderful day made possible by many friends and family that gave so much of their time and effort to make the day memorable for us
Photographer – Cara Lee Photography
Cake – Nikki Booth: nikki@ottimocibo.co.za
Food – Nikki Booth: nikki@ottimocibo.co.za
Bouquets – Flowers for Africa
Wine – Jordan
Décor – Nikki Booth: nikki@ottimocibo.co.za
Hair and Make up – My mom and my friend Shona Bradford
Wedding dress – Joletta designer resale ( Jasmin dress)
Jewellery – Evora
Music – Peter Wyness (Any event) peteranyevent@telkomsa.net
Pin It