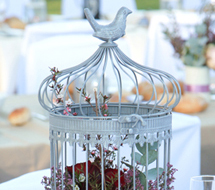 This wedding is the perfect mix of casual, fun, whimsy and bright. Love the painted tins which were used as vases and wine bottles for table numbers.. Melanie Janse was the photographer who captured all the pretty details including the fabulous wedding dress.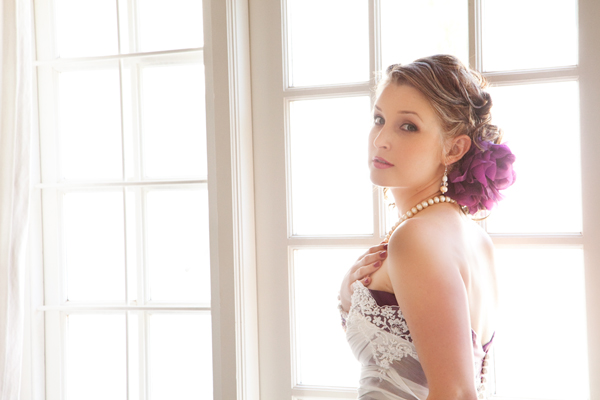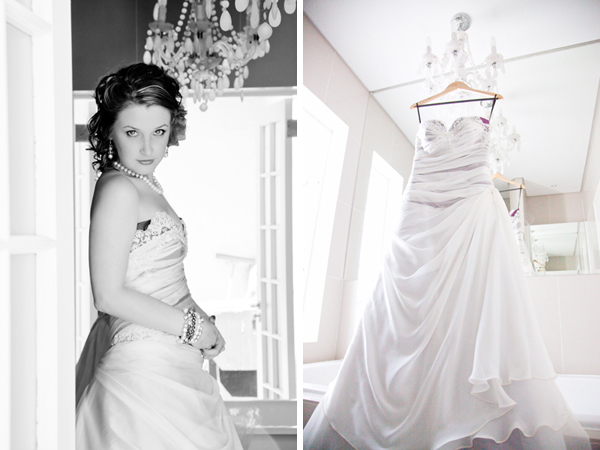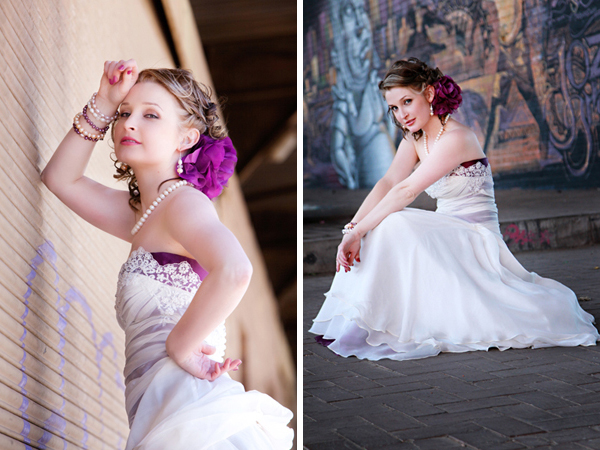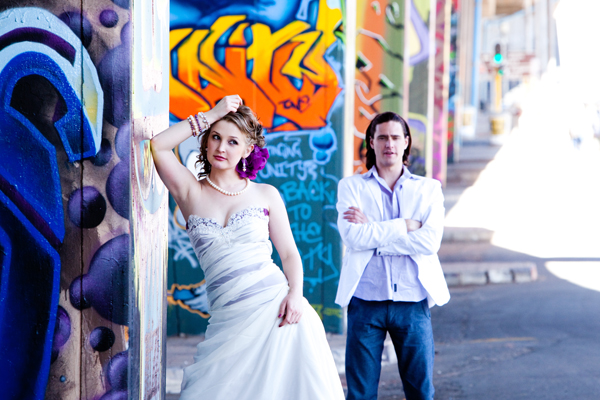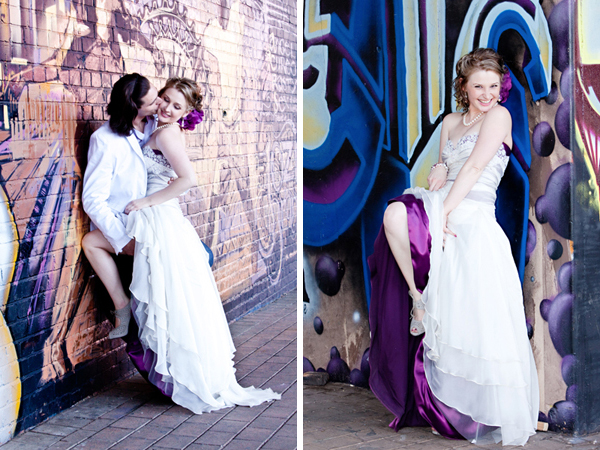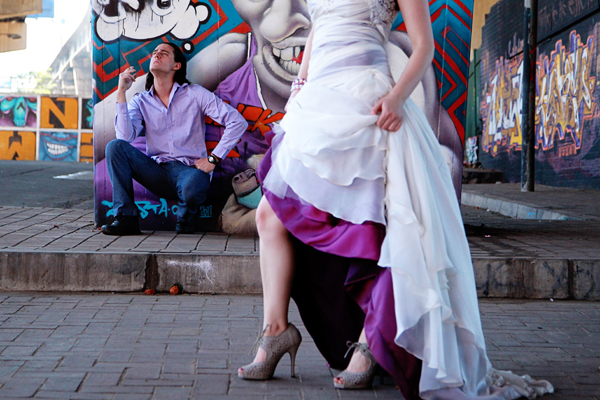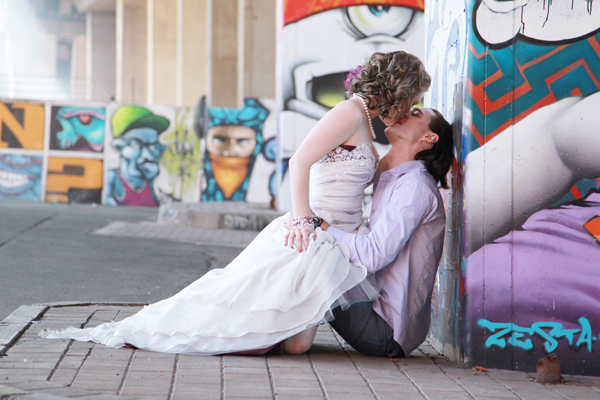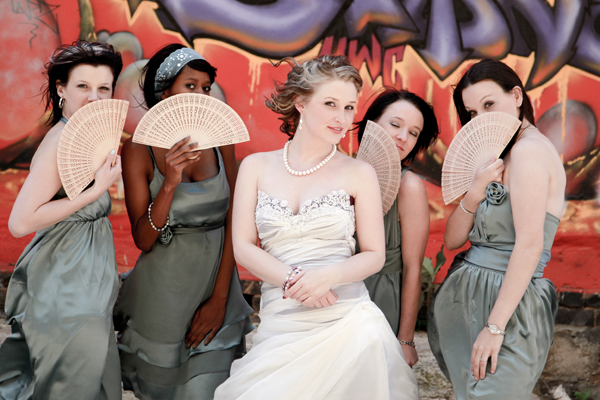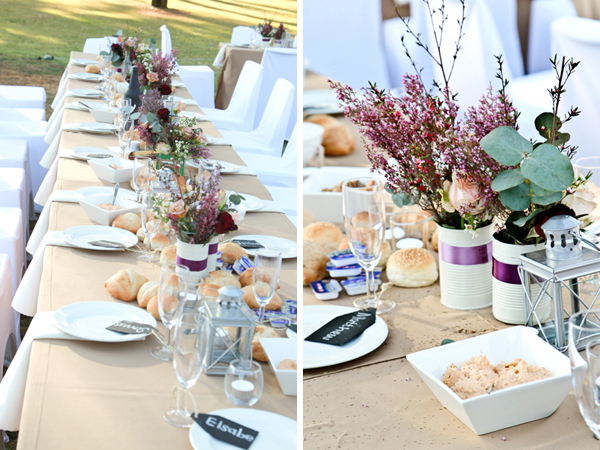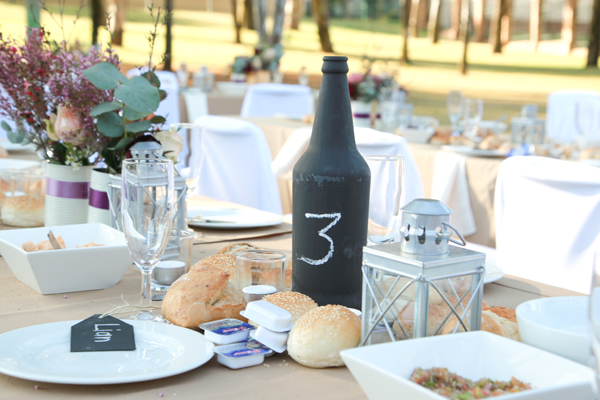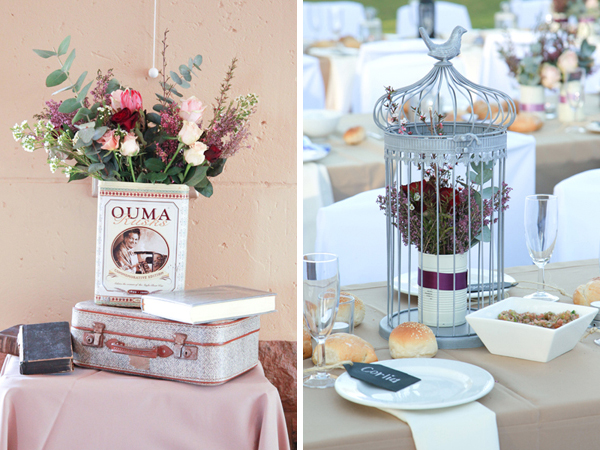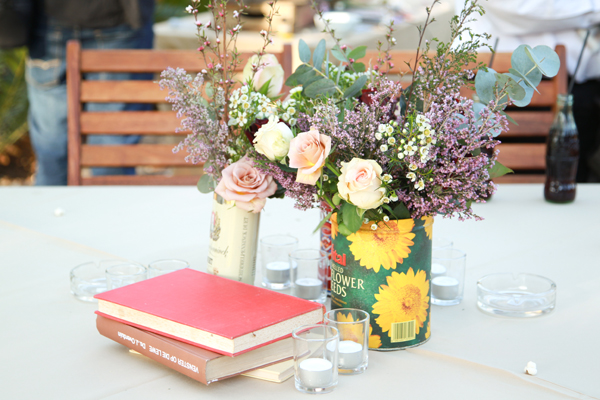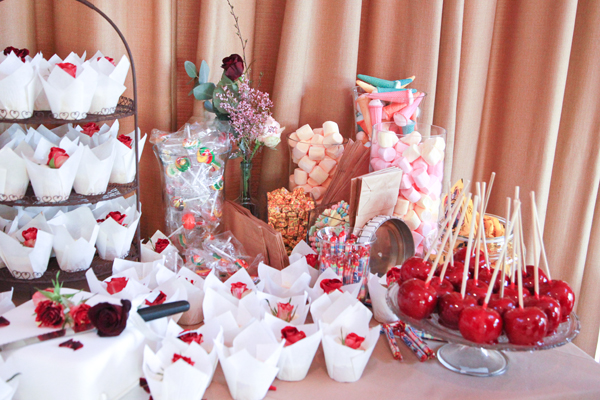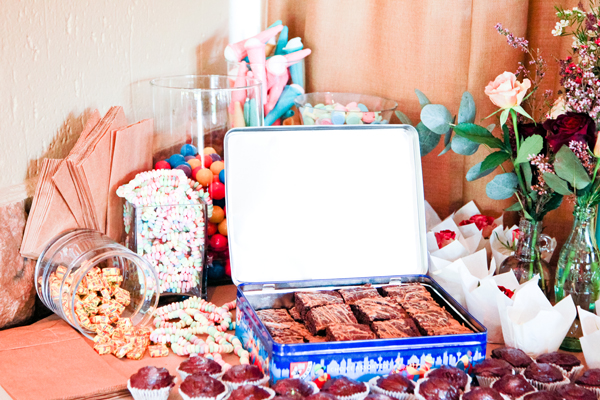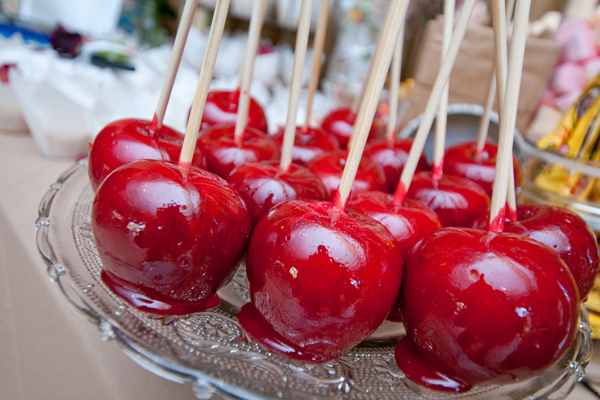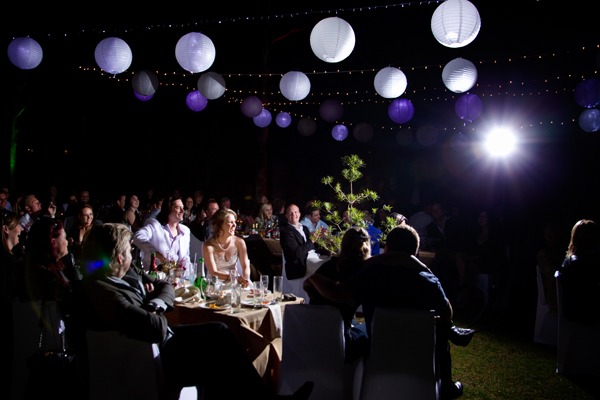 From the bride:
Like every girl I had been planning my 'perfect wedding' my whole life. So, when my husband proposed to me, it only took me a few days to 'present' moodboards of what I wanted our wedding to be like. We both agreed that we wanted a non-traditional, relaxed, outdoor wedding. We decided that we didn't want to leave our guests to do a couple's photoshoot, so we did it in Newtown before the ceremony began. We had group photos on Harley Davidson motorbikes because my husband is completely obsessed with anything motorbike related.
The décor had to enhance our rustic and vintage theme so we used spray painted KOO tins, old bottles and antique tins as vases with lots of tea lights, fairy lights and lanterns. The welcome drinks were Coca-Cola and Fanta in glass bottles and we served canapés as a main course. To complement the theme, instead of having dessert, we decided to have a 'sweets table' that had sweets which brought about a sense of nostalgia and fond memories of our childhood. The table contained toffee apples, love sweets, Popeye sherbet, bracelet candy and lots more. The 'open-mike speeches' allowed anyone and everyone to say a little something, which also made it more relaxed, because there were no prepared speeches.
At one point in the evening, I stood outside and took a moment to reflect on the entire wedding and I realised it was exactly how I had planned it. We were surrounded by our nearest and dearest and everyone had a good time. Some of them still talk about how enjoyable it was to attend such a relaxed and unique wedding… and that's exactly what I wanted!
Photographer: Melanie Janse Photography
Dress: Joseph Anker
Make-up and Hair : Michelle Swart.
Pin It