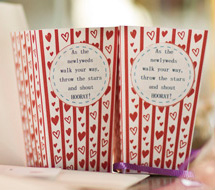 I love this fun, colourful, DIY wedding filled to the brim with tons of whimsical details. Origami flowers made by the bride and tons of balloons, make this a cheerful, pretty and very happy wedding. Photography by Kellandphotography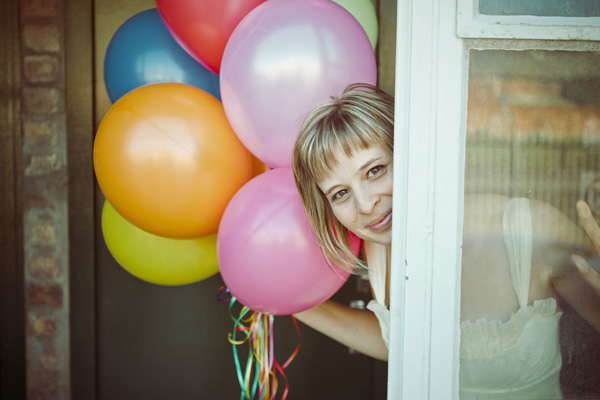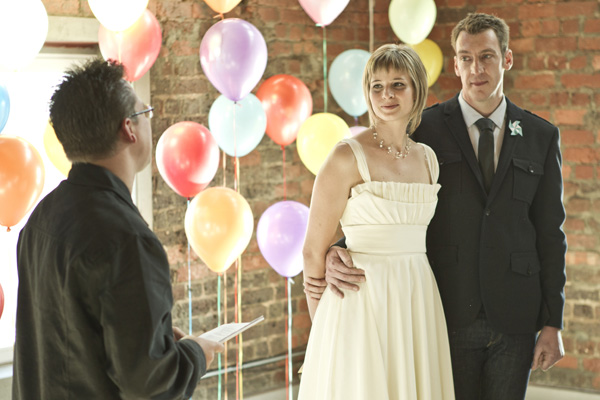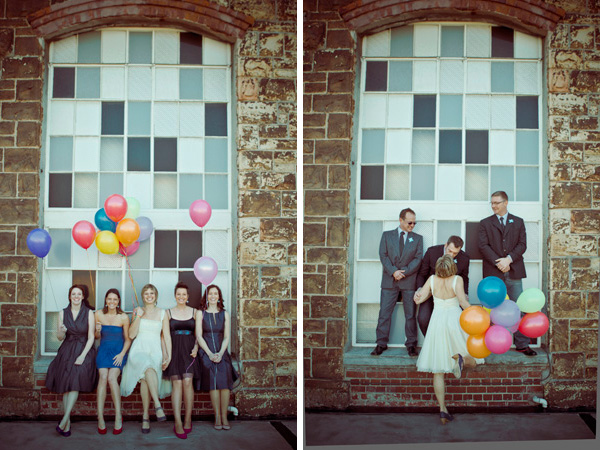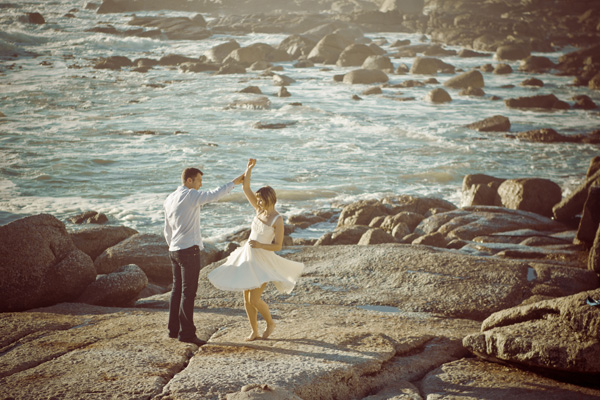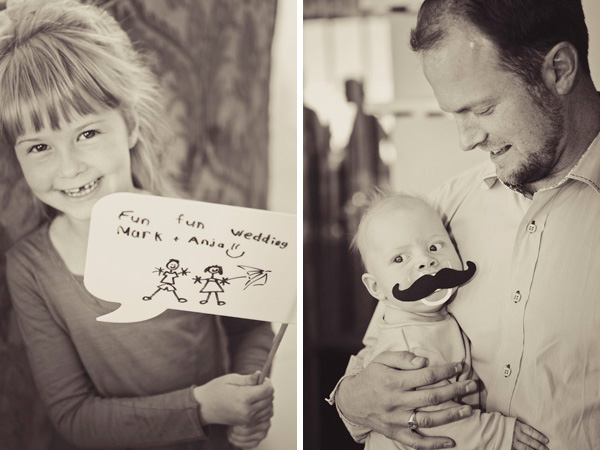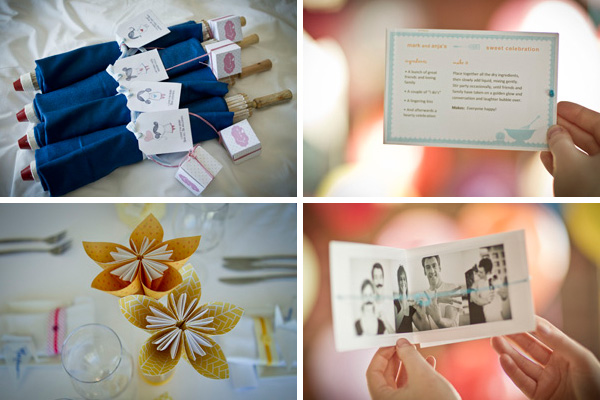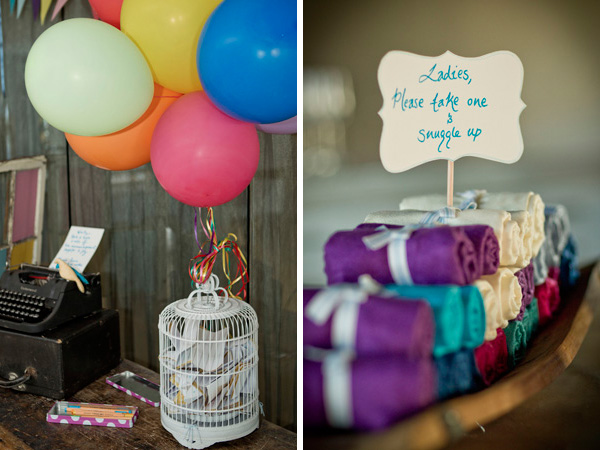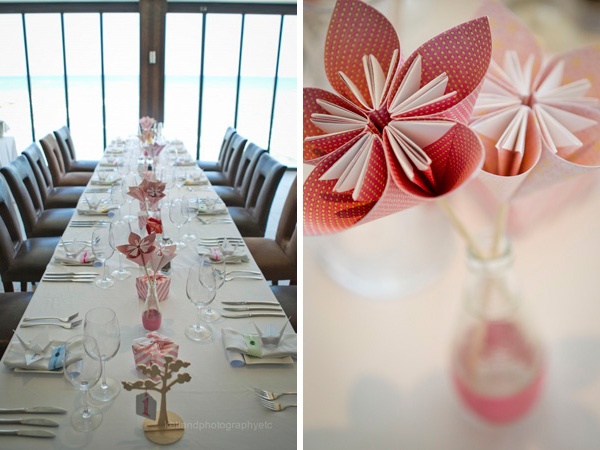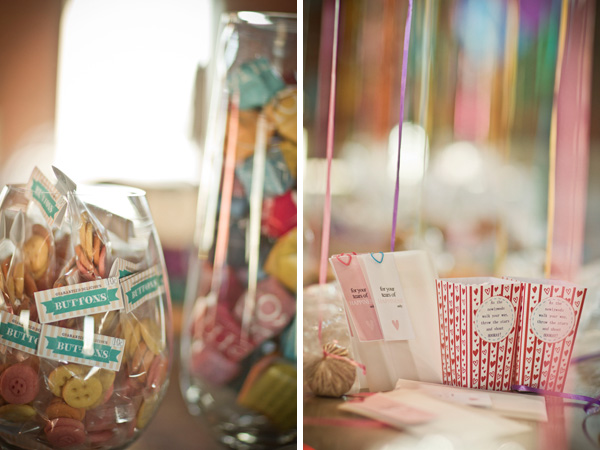 From the bride:
Six years ago I met this gorgeous man when I worked for him as a waitress at his restaurant, while completing my studies. For the first two weeks Mark point blank refused to speak to me, as I supposedly left him speechless. Nevertheless after we eventually started conversing, he kept me laughing with his dry wit and sense of humour and we became close friends. Mark's policy was to never date someone he worked with so after his partner fired me he got his chance and promptly asked me out. The rest, as they say is history.
Mark and I have always done things a little differently and the proposal, or should I say proposals, were no different. Mark proposed to me three times to which I responded: "Maybe", "Ok", and "Of course yes"
Both Mark and I wanted to create an intimate wedding celebration, where people could just have a lot of fun and enjoy themselves. We decided on a three day affair filled with delicious foods and lots of handmade touches. This led us straight into a DIY wedding. I initially started making paper flowers as I loved the concept of guests being able to take the flowers home with them, which meant they could look at them over and over again and remember a happy day. After that I started making other things out of paper so the paper theme just stuck.
My advice to any bride would be to just enjoy yourself as much as you can. All the people at your wedding are there because they love you and just revel in that love.
A list of the awesome vendors at my wedding;
Ceremony: Old Castle brewery in Woodstock
Reception: Salt, at the Ambassador Hotel in Bantry Bay
Dress: Rene Heydon – www.rene-h-couture.com
Flowers: Made by me and I will soon be opening my own paper company called "Papertales" for all those paper lovers out there.
Catering: Jacques de Jager
Photography: Kellandphotography   spkelland
Make-up: Lindsay Boucher www.makeupanddelight.co.za
Pin It