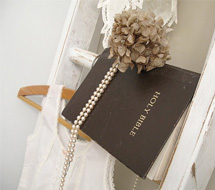 Don't throw out old cold drink crates if you have them laying about. In fact, start collecting them from fleamarkets because they can become very handy for a vintage rustic wedding. If you would like to hire vintage crates or ladders, have a look at Quirky Parties for all your vintage decor needs
Ladders can also prove useful as props or decor. Every dad or big brother has one so borrow from them. Tie hearts to them, add flowerpots and use to attach table names.
These items in their rustic simplicity, can look  really good when dressed up with pretty flowers or favours. The possibilities for these are endless.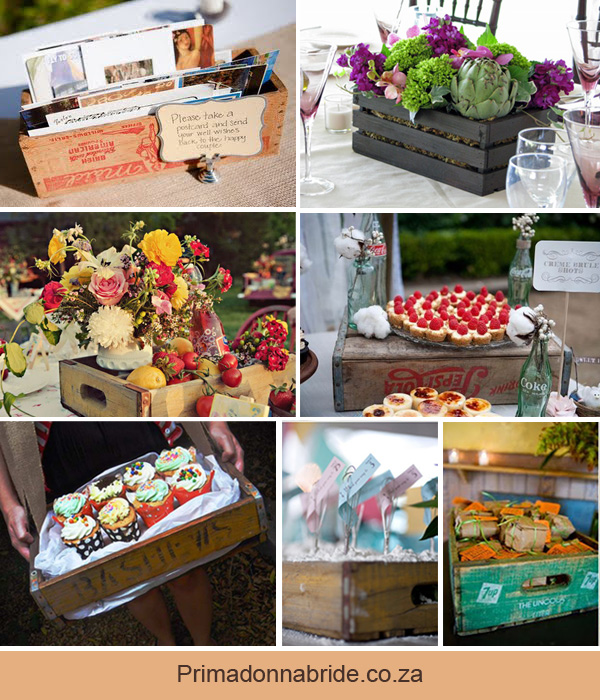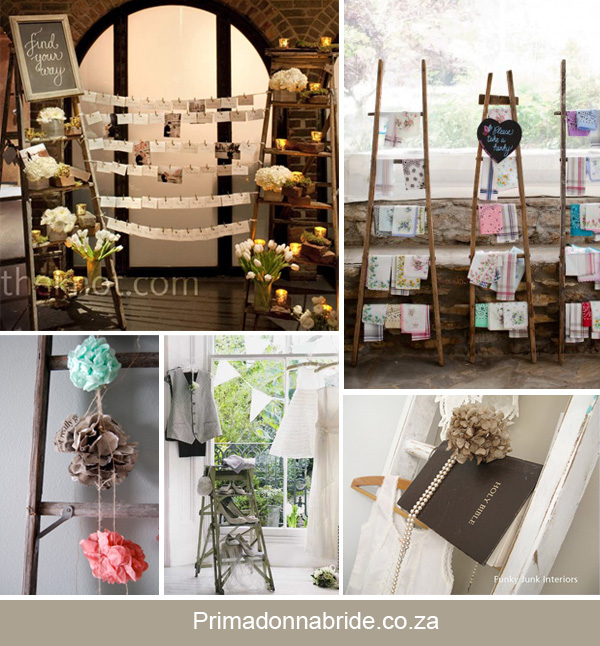 Credits, Top(left to right): first, second, third, fourth, fifth sixth, seventh.
Credits, Bottom (left to right): first, second, third, fourth unknown, fifth
 Click to Follow Primadonnabride on Facebook
Pin It