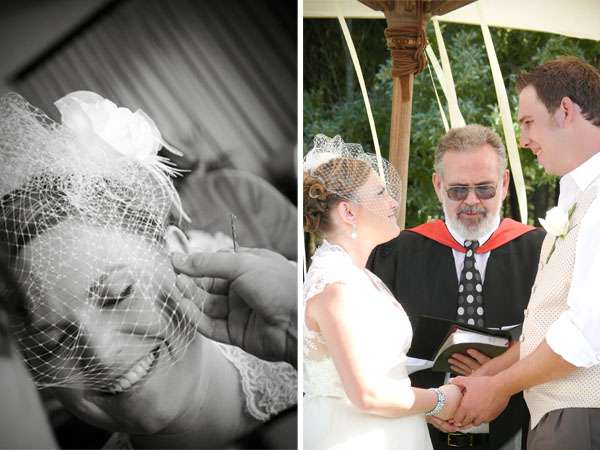 Andre and I have really been blessed to have such a wonderful memory of our wedding day. We decided to go for a picnic styled wedding as picnic's have always been pretty momentous for us. Our first picnic together, Andre asked me to be his girlfriend and gifted me with a flower he picked in the field. A few picnics later,  we were celebrating the purchase of our plot which we planned to eventually build our home on, that's when he asked me to marry him. So finally we got married and had our picnic on the same blankie (a gift from my grandmother) we had picnic'ed on before. Im sure there will be plenty more picnic moments for us!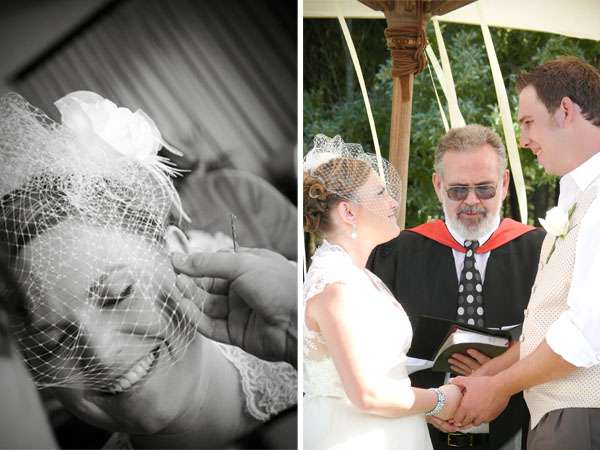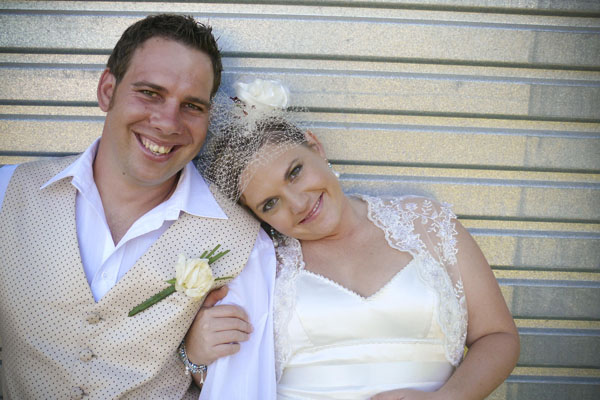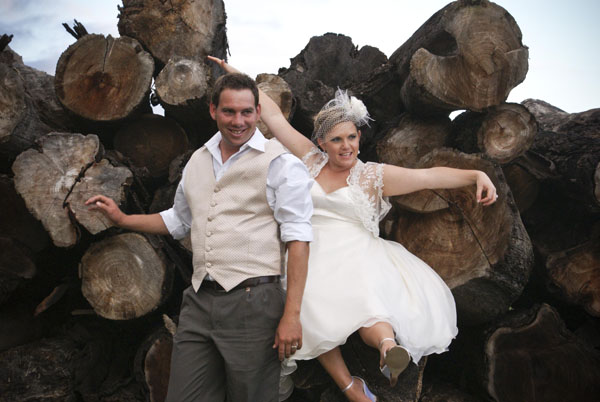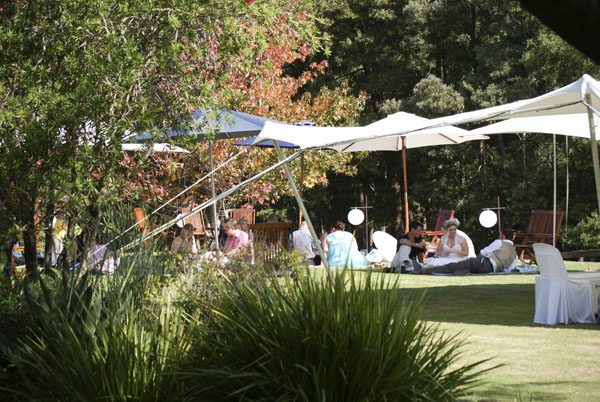 We had our wedding in the Tsitsikamma region of the Eastern Cape on a little patch of grass which sits between lots of stunning pine trees and a steep gorge which flows into the sea. The patch of grass was the venue for a picnic wedding. I opted for a bit of a natural palette going for baby blue, chocolate brown (yummy!) and offwhite. It was a midday wedding so everyone could enjoy the shade of the Bedouin tent and umbrellas which were scattered all around.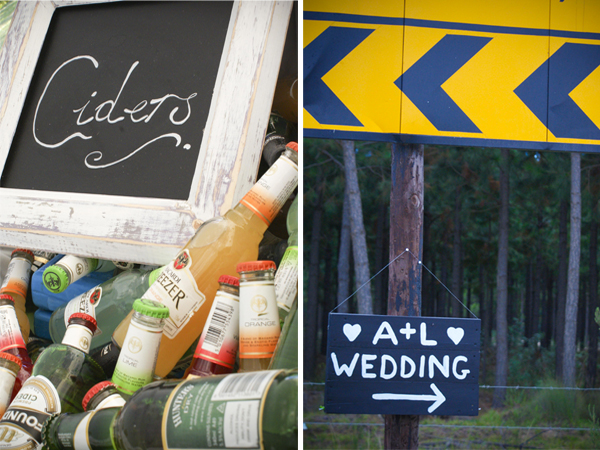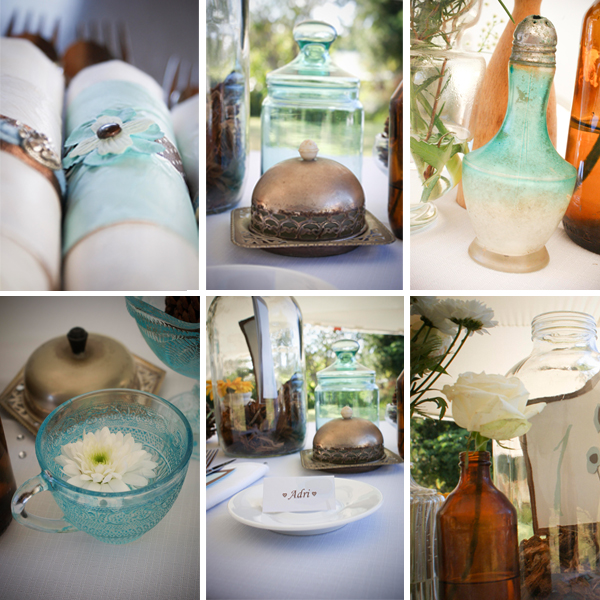 Our decor items consisted of pewter, glass and bottles in shades of blue and brown.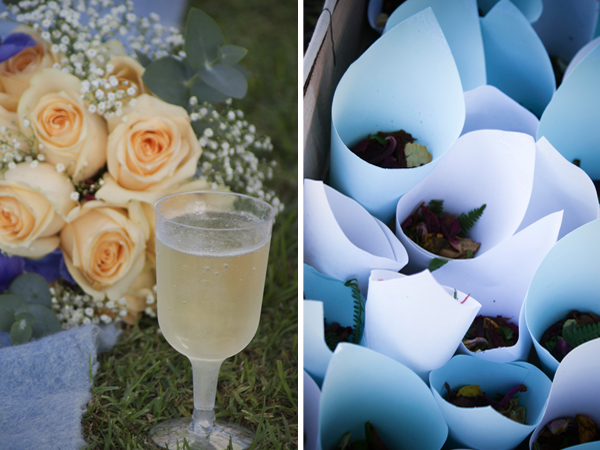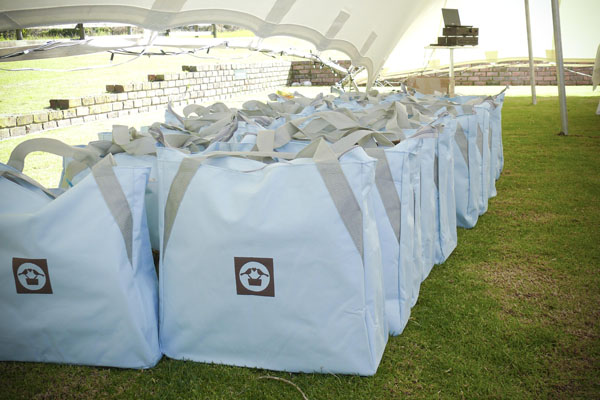 Bio degradable picnics bags filled with delicious picnic treats served as favours for our guests.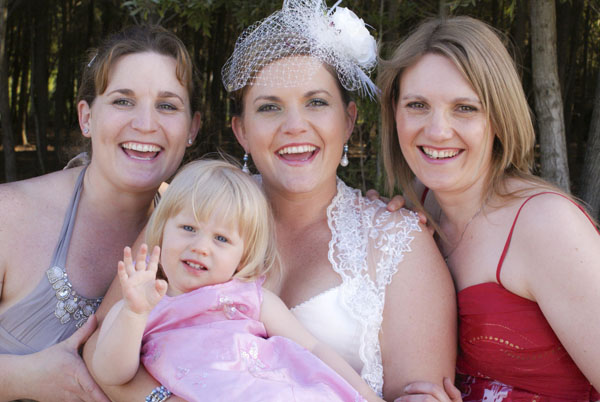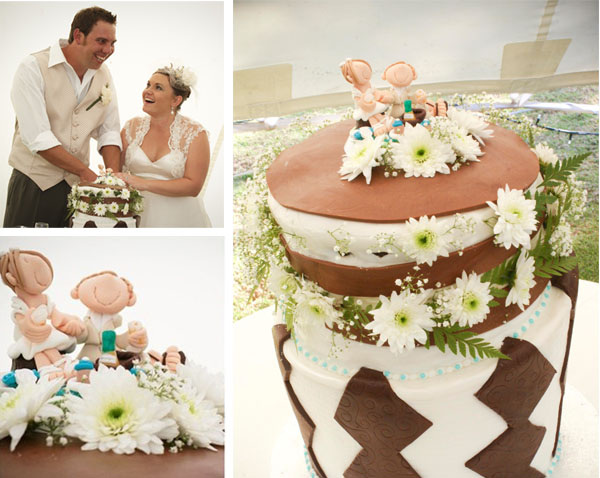 We had a two tier crazy cake. The cake was one thing we definately wanted to be outrageous. My sister made the cake and also the topper in shades of chocolate brown and blue…. (might not be everyones cup of tea (or cake) but we loved it)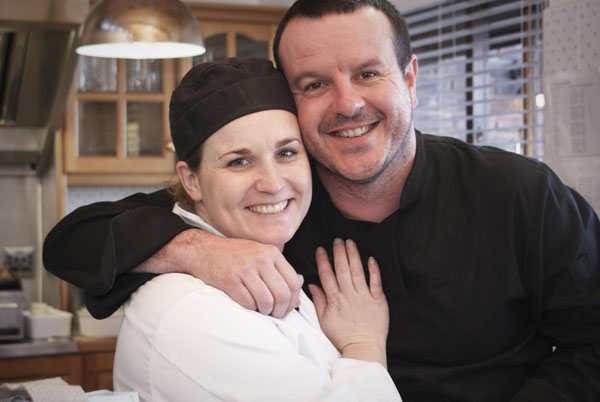 Our dads did and amazing job with supplying a great ambiance with outdoor music and microphones as well as the drinks for the day and evening. Our moms made a beautiful effort with the flower arrangements on the day and making of their own famous recipes, which were included into the catering. My sister and her fiancé did a fantastic job on our picnic style catering. Andre's sister arranged our long rectangular table with glass bottles and jars which were sourced from second hand stores in Port Elizabeth. Our friends and family really did an amazing job at helping us prepare our special day,
Our wedding day was a culmination of effort and love from friends and family. Resulting in a beautiful and special wedding day that we are so grateful for.
Thanks Leigh for sending the pictures and telling us all about your wedding and keeping us up to date via our message board. I know the two of you will have a great future together.
Photographer;  Ingrid Marais
Pin It