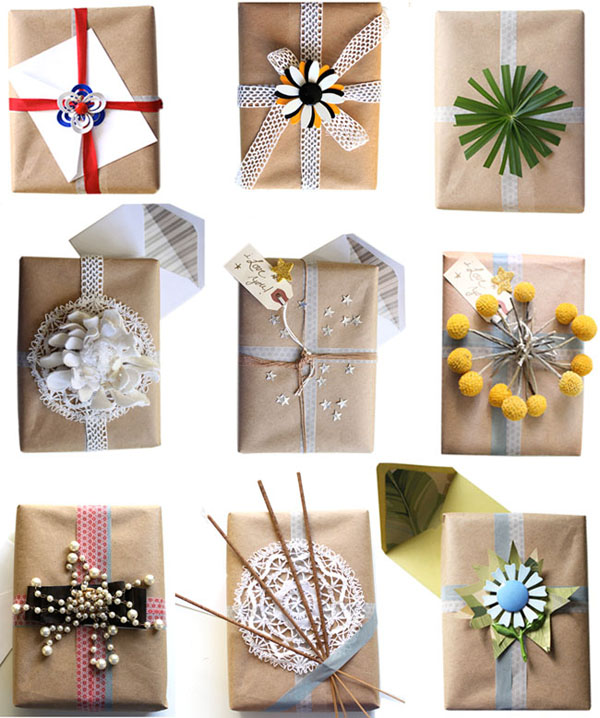 If you're at all like me, running around at the last minute trying to creatively gift wrap Christmas gifts. then this is for you. I came across some really awesome ideas which I am going to use. Click below each picture to go the source.
No tape necessary for this easy but brilliant gift wrap idea
Most of us have a bottle of wine to give to unexpected guests, so why not make it pretty
Is there something here that will inspire you to create fabulous gift wrapping this year?
Pin It