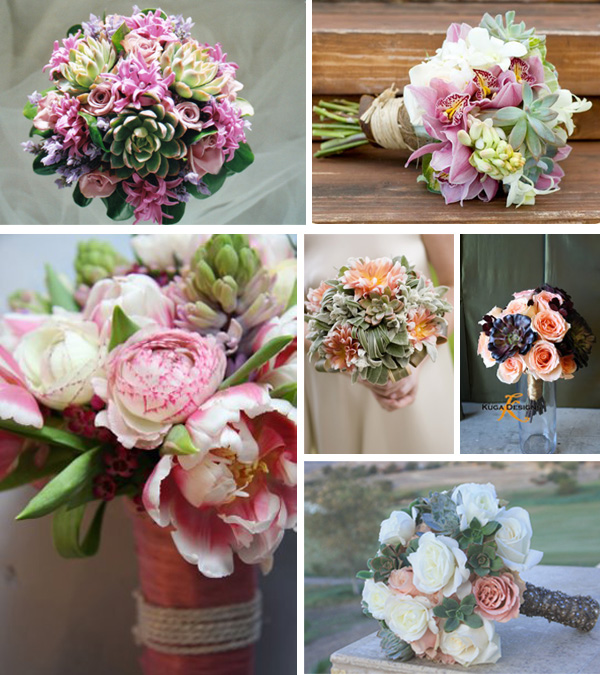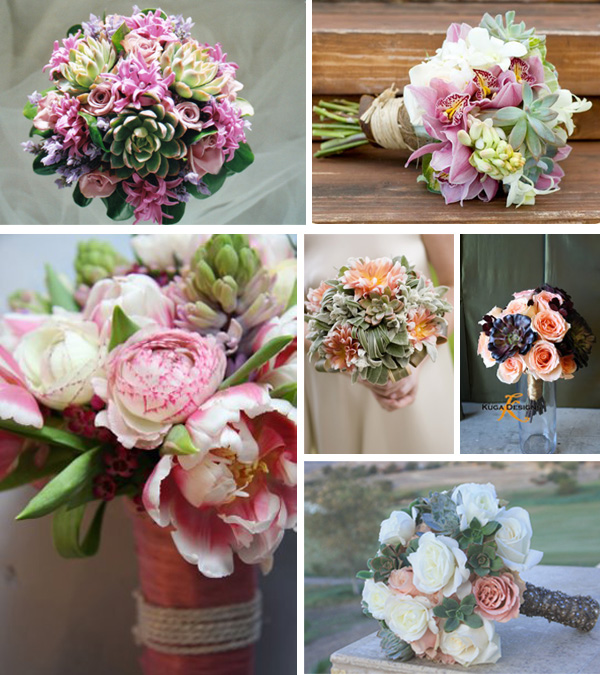 Using succulents at weddings is very popular at the moment. Not only are they pretty but are low maintenance, hardy and need very little water. I've seen some beautiful bouquets lately. Especially those that have been mixed into other flowers. What do you think?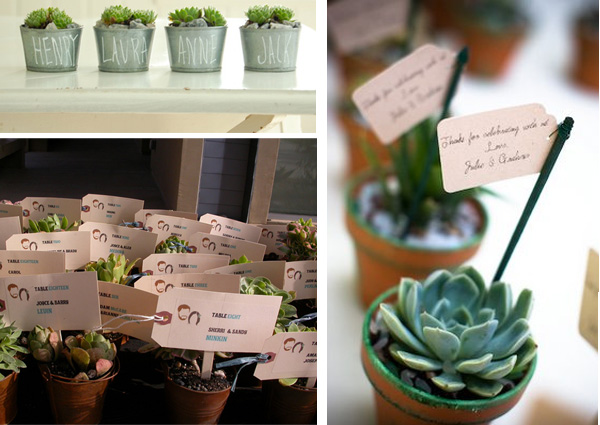 These little beauties make perfect little favours for your guest to take home. They also can double up as a way to show your guests where they are seated. You can buy these way ahead of time and just nurture until the big day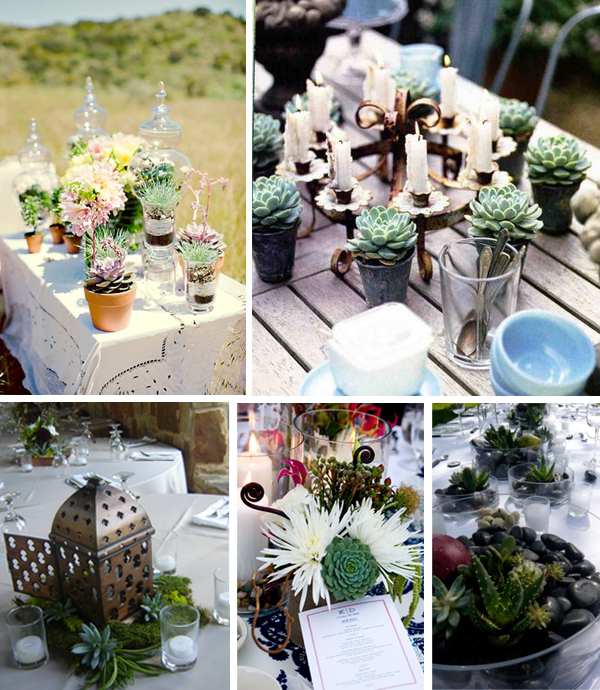 Great for using as your table centrepiece. You can add as much or as little succulents as you like and it's nice to see how creatively they can be used in wedding decor.
Here and here there are more ideas for using succulents at your wedding decor
I came across a gorgeous wedding combining succulents with flowers in shades of purple. Head on over to have a look at Laura Christin Photography
I also found a super cute DIY project at All you need is love events.
Credits: The Knot  Pacific Brides Guide Flower Designestannes Lyndsey Hamilton Events Flickr Kuga Design  Karen Tran.
Pin It