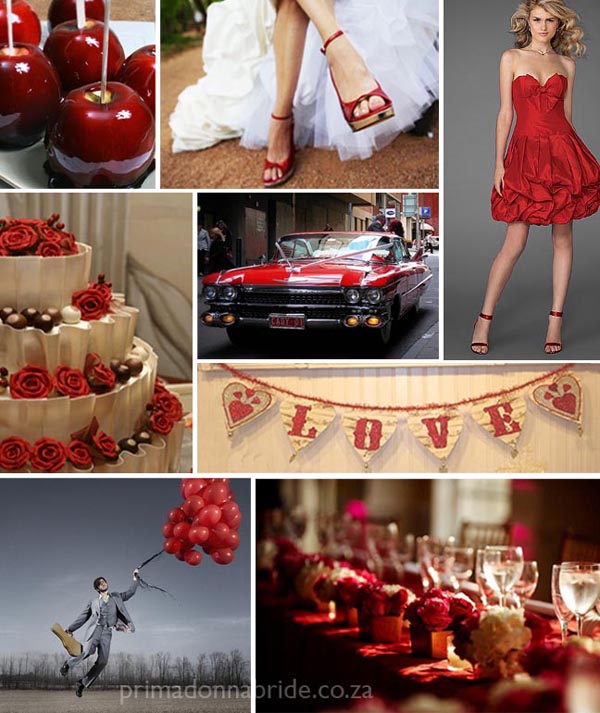 In honour of the upcoming Valentines Day, I thought a red hot theme would be appropriate. Red hot but also tons of fun. Toffee apples are great inexpensive favours which you can make yourself. The love banner is another diy project which you can take on with your girls.
A pair of red heels peeping out will get you lots of oohs and aahs.
You can't go wrong with red roses on the yummy white chocolate cake with truffles, as well as roses for your table decor. Throw in a bridesmaid in a red bubble dress, a caddilac and 99 red balloons and you have a fun and romantic Valentines Day Wedding.
Pin It