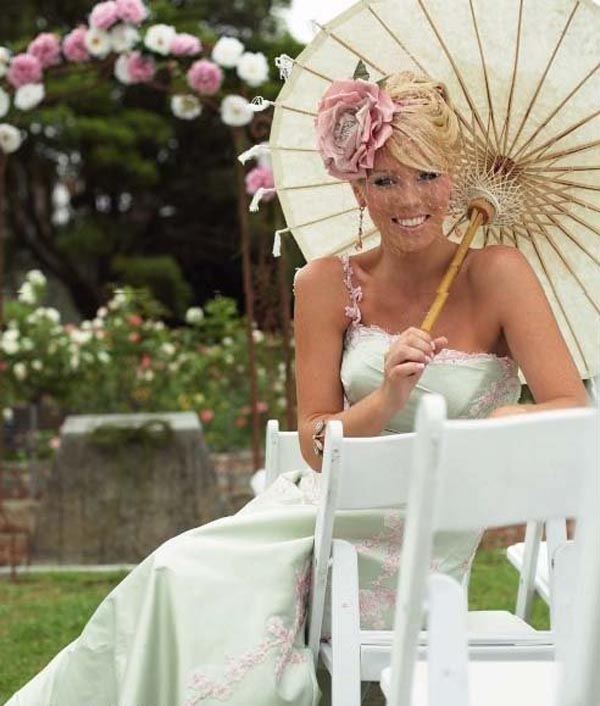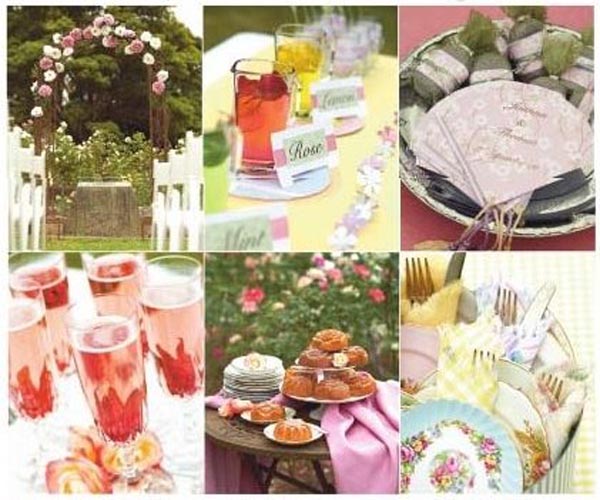 source
With the warmer weather approaching, one of the places you may want to consider holding an outdoor wedding is in your garden. Hosting a garden wedding takes a lot of planning but it's easier than you think. There is nothing like getting married outdoors in the sunshine, surrounded by loved ones. You have the choice of a formal or casual wedding. Going casual, you can reduce expenses by a large margin.
It's a good idea to have a seperate section with a decorated archway for the vows, with an aisle covered in rose petals leading to the gazebo. This makes for beautiful photos.
Floral arrangements need not be elaborate. If the garden is pretty and in good shape, you won't need much in the way of flowers. A simple lantern with votives can be oh so stunning as centrepieces on flowery tablecloths.
To give your wedding more of an event feel, as opposed to a normal get together, consider having caterers do the food. A spitbraai in a seperate corner is the ideal solution. Have lots of cold drinks on hand such as punch cocktails and juice.
When the sun starts to set you'll have to have some form of lighting. Lanterns, candles in glass jars hanging from trees and fairy lights will do the trick. Be fabulous and have fun
Pin It