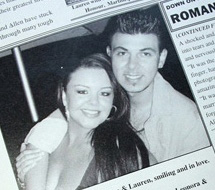 We love special new ways to celebrate romance in a meaningful way, and these pretty newspapers from NewsFavor.com just hit the spot perfectly!
NewsFavor.com creates gorgeous one-of-a-kind newspaper keepsakes that are 100% filled with love. How divine to find a company that specializes in creating unique, personalized favors, crafted around brides favourite memories to preserve them in print forever.
These wedding newspapers make elegant and sincerely meaningful gifts which will surely surprise (and no doubt delight) your guests. Not only will they be a talking point on the day of your wedding, but are likely to be fondly referred to for years to come. A custom-made newspaper capturing the essence of your magical love story is an incredibly special way for an in-love couple to celebrate their relationship with loved-ones, reminding everyone of their special journey as a couple.
Here are some pretty pics of a News Favorette created for Lauren and Allen from Gauteng, that were married on the 5th of November – enjoy!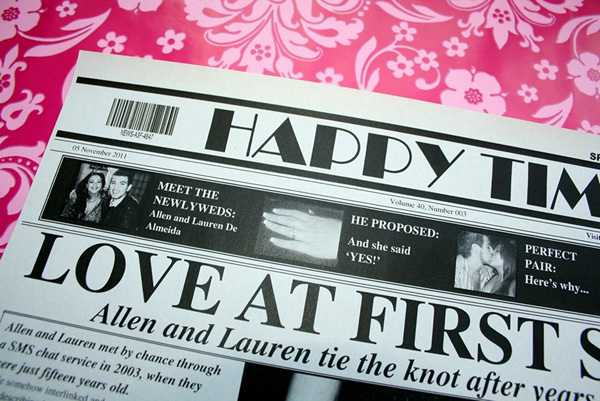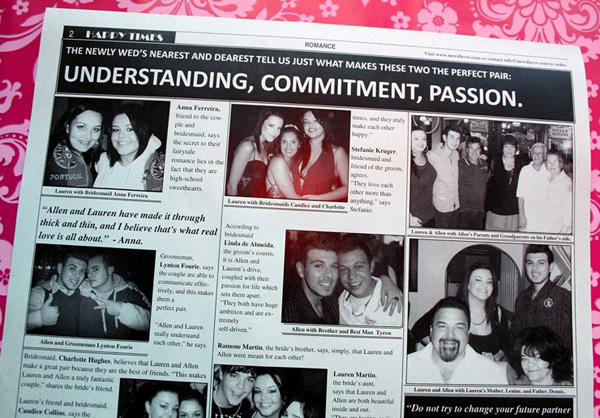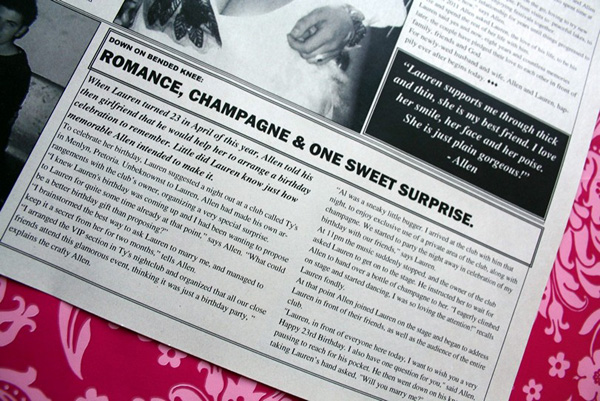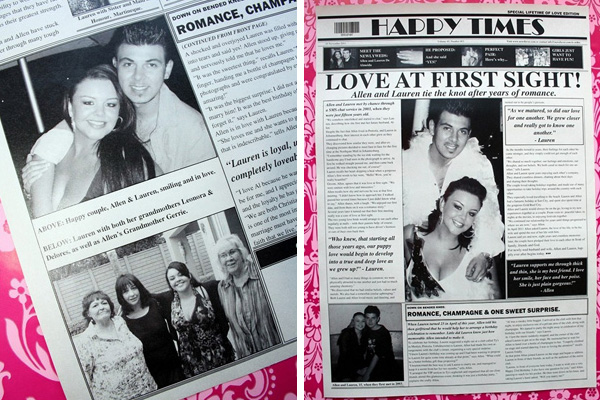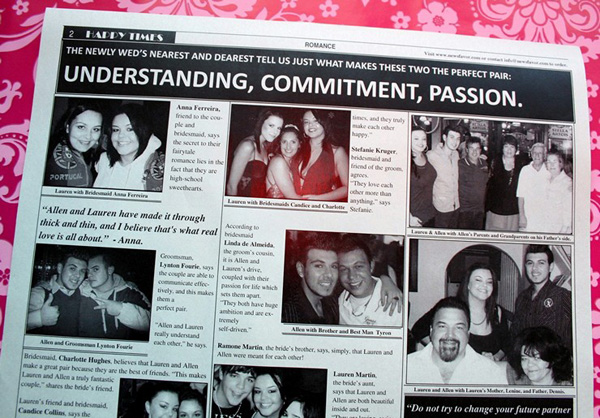 PS You can contact info@newsfavor.com if you'd like to enquire about a wedding newspaper for your own special day, or check out more of their latest work on Facebook here: http://www.facebook.com/newsfavors
Pin It